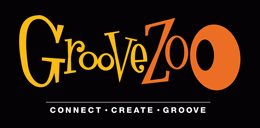 GrooveZoo announced today the public beta launch of its music service. The site connects songwriters, musicians and producers, which allows them to share and cross-pollinate their projects, recording sessions and ideas.
The core of the system is built around GrooveZoo's custom File Management Tool (FMT) where users upload, download and manage the audio files from their local Digital Audio Workstations. The FMT tool allows users to assign files to mixes within the sessions and to quickly audition the overall mix. Each session lists the session members and has its own message board where users share ideas and get to know each other.

GrooveZoo members are encouraged to upload demos of their work so that it can be categorized and rated by the community in exchange for Karma Points. GrooveZoo's AutoMatch feature uses the parameters of these ratings, such as style, skill level and others to quickly connect musicians of similar abilities and style. Members can also tap into the community ratings through a manual search, which enables them to find people that play a specific type of instrument, style or that sound like their favorite musician.

"With the launch of GrooveZoo, musicians finally have a truly great online tool they can use to connect and create with one another," said Jeremy Korn, Founder and CEO of GrooveZoo. "GrooveZoo is the first company ever to unite songwriters, musicians and producers in this way. We do more than just bring musicians together through their common interests. GrooveZoo takes this to a whole new level by cataloging everything from a member's playing style and skill level to the exact gear they use. The results will allow musicians to join forces and leverage each other's strengths, in turn raising the quality of their compositions and production. With the adoption of our toolset, the music industry will change forever."

GrooveZoo sessions include integrated contracts, such that each party agrees to a royalty split, or can work together on a for-hire basis. This protects both parties and lets them move forward, confident that the business details are completely in place. Furthermore, these contracts are written in laymen's terms – instead of legalese – and can be completed and digitally signed in seconds.
GrooveZoo features
File Management Tool

– Allows users to upload, download, manage files and quickly audition mixes in their sessions.

AutoMatch

– Automatically match members based upon community categorization and ratings of each other's work.

People Search

– Users can find members based on musical style, instruments, location, and more.

Quick Audition

– Quickly audition other user's demos by using the AutoMatch and People Search results. If you like what you hear, just add them to MyContacts or invite them to a session with one click of the button.
Session Contracts – Contracts are always put into place when a user invites or accepts a member into a session. Each party can agree to a royalty split or move forward on a work-for-hire basis.

Modular Platform

– The front-end of the website is built on an AJAX Window Servicing Manager. This enables users to add, remove and reposition the page elements to create a custom workflow. In addition, GrooveZoo can quickly create and add new elements to accommodate future requests.
To celebrate the public beta launch, the company is hosting the GrooveZoo "Go Wild" Band Competition. The contest winner will open for a major headlining act – live on HDNet – on a main stage during ROCK THE BLOCK, NYE VEGAS. This memorable event is a powerful way to announce the arrival of the full suite of features offered by GrooveZoo.
GrooveZoo is launching its public beta on December 22nd, 2010. Basic use of the site is completely free, while enhanced features are available at monthly subscriptions of $5 USD for songwriters, $10 USD for musicians and $30 USD for producers.
During the public beta, all users have unlimited access to use the Work for Hire and Royalty Split contracts. Additionally, the first 200 users that create sessions with more than 3 users and 10 files will receive the Producer level subscription of 2 years for free ($720 USD value). The enhanced features in the Musician and Producer subscriptions includes additional storage space, royalty split opportunities, and more.
More information: GrooveZoo