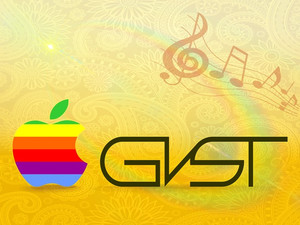 Graham at GVST has announced the launch of the GVST on the Mac Kickstarter project, a chance to help fund Mac ports and enhancements.
I've had many requests over the years to offer Mac versions of the GVST plug-ins, and recently I've had more interest than ever.

I happen to be unemployed at the moment, which means that I have the opportunity to take this project on. However, I don't own a Mac, and I have a few bills that I ought to keep paying, which is where you come in.

I've set a funding target of £3,500, which will buy me a basic MacBook and tide me over long enough to get the GVST plug-ins working on the Mac platform.

It's important to note that GVST is a freeware enterprise and the resulting Mac plug-ins will be available as freeware for everybody to use. As a backer you can help to make this happen, but I'm not offering exclusive access to the software. I will of course keep all backers up-to-date with my progress. I don't know if that's a palatable proposition, but I suppose that's what I'm here to find out.
The project is aiming to raise £3,500 GBP by March 9th, 2014.
More information: GVST / GVST on the Mac