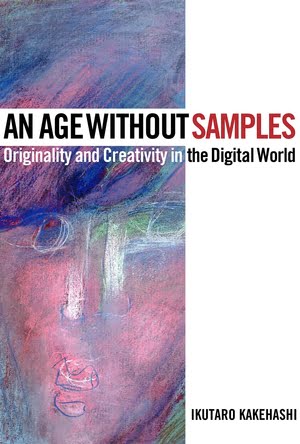 In the world of digital music making, sampling refers to the act of digitally recording a portion or sample of one sound recording and reusing it in a different recording.
Ikutaro Kakahashi, who, as founder of Roland Corporation was instrumental in establishing MIDI as a worldwide standard for electronic musical instruments, takes the term "sampling" in a new direction in his book, An Age Without Samples.
In Japan, Kakehashi explains, "sampling" has been the business model for decades: Taking something that already exists – a car or camera, for example – building upon it and creating new innovations based upon it. In An Age Without Samples, he argues that the digital age has left us without samples we can borrow from; however, with the enormous change brought about by information technology, social networking, and other developments, he sees a rare opportunity for new ventures in businesses that need the vision of creative and original thinking.

Based on a solid footing in his area of specialty as a pioneer in music and technology, and building upon his first book, I Believe in Music, Kakehashi uses the digital age as the backdrop of the times we live in. He draws on his personal experience, successes, and most important, groundbreaking product development over a career spanning more than a half-century and offers tips on how one might navigate this "age without samples."
The book will be available at NAMM at the Hal Leonard booth B-6720. The book will be available from Hal Leonard for $24.99 USD.
More information: Hal Leonard Books / An Age Without Samples