Hercules has announced at NAMM 2016, the company's new innovative digital DJ Controller, the Hercules P32 DJ and powerful and recently updated, full, pro-version DJ companion software, DJUCEDTM 40°.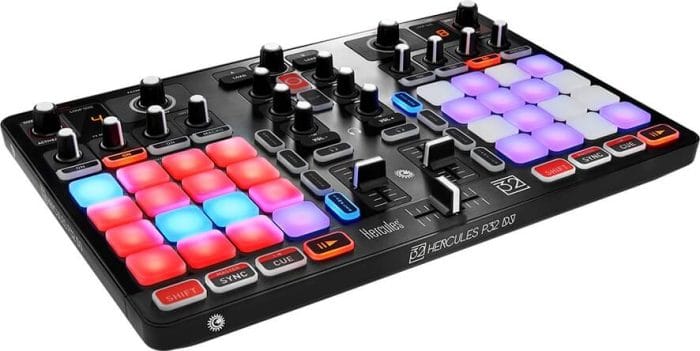 Specially designed for creative mixing and remixing, the combination of the Hercules P32 DJ and DJUCED 40° is unique, drawing its strength from the core of its two related, yet very different worlds; DJing and music production. The Hercules P32 DJ makes a simple promise to its users as an all-in-one solution, offering innovative, intuitive and visual functionalities, while allowing DJs to enrich their creativity.

"We see an entire new generation of DJ/producers who are less interested in traditional turntablism, but still looking for the ability to slice, mix and remix tracks while integrating samples," said Michael Peterson, Hercules US Marketing Manager. "Through its integration with the DJUCED 40° software, we've made it incredibly easy for everyone from the beginner DJ to the professional DJ to use the Hercules P32 DJ and excel while not being overwhelmed with advanced beat matching techniques."
Hercules P32 DJ will be available on March 3rd, 2016, at a suggested retail price of $249.99 USD.
More information: Hercules / Hercules P32 DJ