Plugin Boutique has launched an exclusive sale on Hexachords Orb Composer Artist, an accomplished music composition Artificial Intelligence software designed for composers, bands, orchestrators or simply everyone fond of music.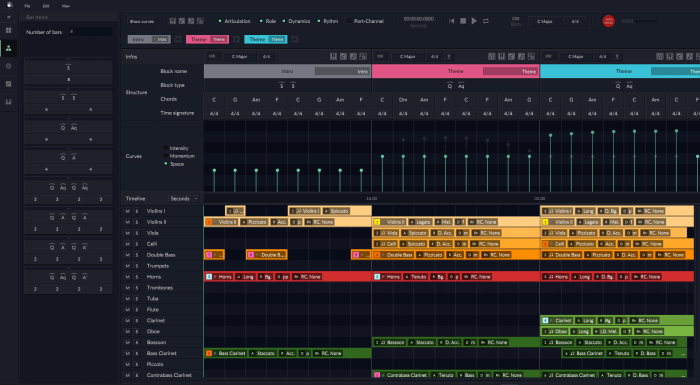 The Orb Composer is a creative tool which you can model very precisely to assist you during your music composition work sessions.
Orb is the name of the first Artificial Intelligence designed for music composers.

More than 5 years of research and development were necessary to create this smart tool for composers, bands, orchestrators, to help them experiment with new musical ideas and enhance their creativity.
Orb Composer features
Music templates: 6 «basic» music templates help you pre-select a musical environment: Orchestral, Strings, Piano, Electro, Pop-Rock and Ambient.
Own music structure: Structure your song as you want! You can add as many block and bar items as you wish, it's fast and easy!
Chord Progressions: With the chord diagram you can drag-and-drop all different chords, from simple to complex ones, and create your own harmony.
Instrument Combinations: Choose the instruments you want to use for your composition, and for each instrument fine tune settings easily.
Import melodies (MIDI): Import your melodies and use Orb to create your own musical arrangement or orchestration.
Full Compatibility (VSTi, AAX, DAW): Use your favorite sequencers and sound machines to exploit the full sound potential of Orb composition.
Hexachords Orb Composer Artist is on sale or $89 USD until October 8th, 2018 (regular $179 USD).
More information: Hexachords