HISS and a ROAR has announced a Field Recording Competition, a chance to win a copy of HISSandaROAR COMPLETE 25, a bundle of all 25 HISS and a ROAR libraries.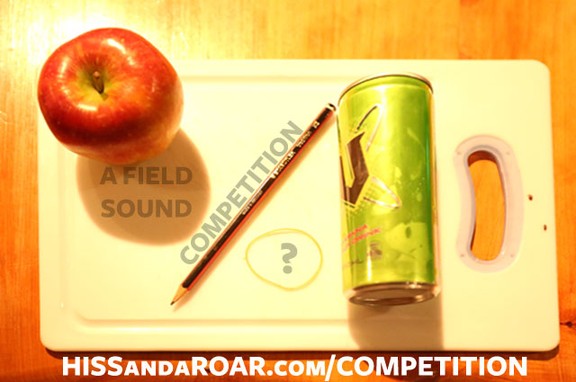 The entire essence of this challenge is to take something ordinary and use your creative skills to capture something extraordinary. Your access to technology wont impress me half as much as your ability to think (and hear) laterally!
Field Recording Competition
Record and submit FIVE SOUNDS – one sound ONLY from each prop.
The props: An apple, a pencil, a rubber band, a soda can, your hands.
Any microphone is allowed.
No processing is allowed other than gain.
Competition starts today and ends July 31.
Besides the HISSandaROAR COMPLETE 25 grand prize, 10 runners up will receive a $150 USD voucher for HISSandaROAR libraries.
More information: HISS and a ROAR