HISS and a ROAR has released Cave Ambiences, a collection of cave ambiences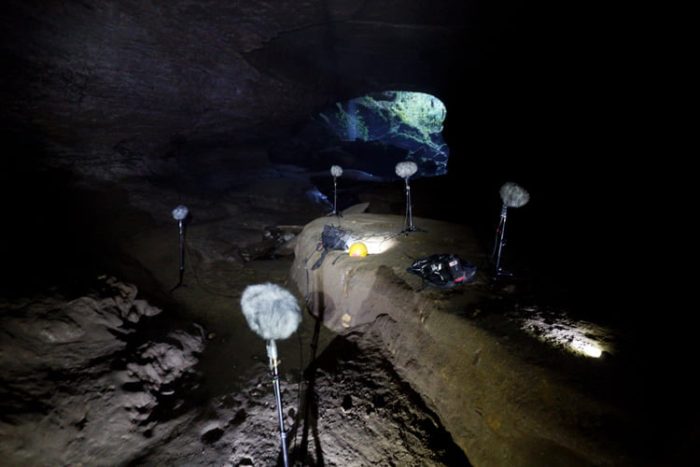 The recordings were made at the Taya Cavern in Ofuna, Japan, Box Canyon Cave in Kahurangi National Park, NZ, Mangaroa Tunnel in Upper Hutt, and the Te Ananui (Metro) Cave system.
CAVE AMBIENCES is a library I have been working on for the last three years, travelling up to 5km underground through some of the quietest & most beautiful locations in NZ, as well as unused train tunnels and ancient Buddhist caves in Japan.
The Cave Ambiences library costs $99 USD. it features 14.1GB content, with 68 .WAV files in 24bit/96kHz format.
The Electric Golf Cart sound library offers a collection of various recordings of an electric golf cart.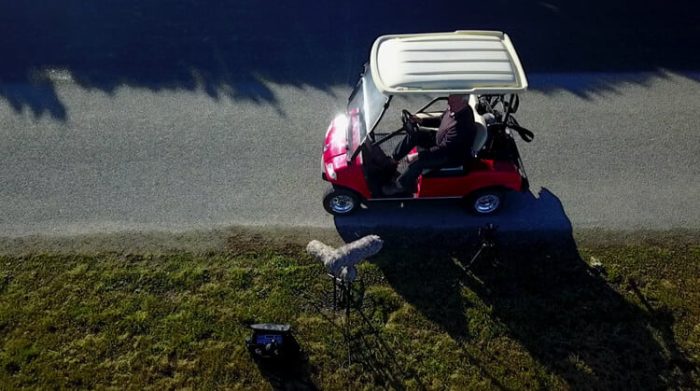 My Dad is a keen golfer, and recently invested in a very nifty electric golf cart, so of course I had to record it, capturing multitrack audio driving on asphalt & grass, with a pair of MKH8020s and an EMF Elektroluch onboard, and pair of MKH8040s and MKH70s exterior.
The 2.2 GB Electric Golf Cart collection is available for $29 USD. It includes 40 .WAV files in 24bit/96kHz format.
More information: HISS and a ROAR