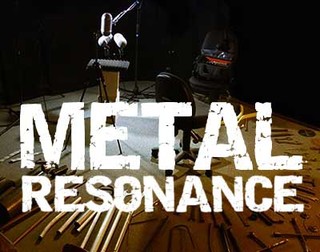 HISS and a ROAR has announced the release of Metal Resonance and Metal Tones, two new sound fx sample libraries.
Metal Resonance includes over 3,000 sounds recorded & delivered in 24 bit/192kHz using 100+ resonant metal props.
The original inspiration for this library originates from a Tom Waits quote: "I'm still looking for the ultimate sound of a real stress metal clang. I wanna hear…. the clang of all clangs!"

So I've been collecting props for this library for the last two years – buying old spanners, pipes, wrenches, crow bars, hammers, rods, angle iron, girders… And then obsessively recording them: each of over 100 metal props has been recorded at 192kHz using extended frequency range Sennheiser MKH8040 mics.
Metal Tones includes over 300 24bit/96kHz one minute tones and drones created using the Metal Resonance Library as source material.
Inspired by the extreme range of tonalities captured in the METAL RESONANCE Library I have spectrally immersed myself, generating tones and drones ranging from pure harmonic tones through harsher atonal elements to deep, evocative drones. (Apologies if you are looking for the musical genre of metal – this isn't it!)

Each of the 308 tones in the library are categorised into perceptual groups (Chordal, Deep, Dense, Mid Frequency, Shrill) and tagged with the prop used as source material.
The sound fx packs cost $99 USD each. A discounted bundle of both is available as well.
More information: HISS and a ROAR