HISS and a ROAR has released a new sound library featuring a collection of Rain recordings.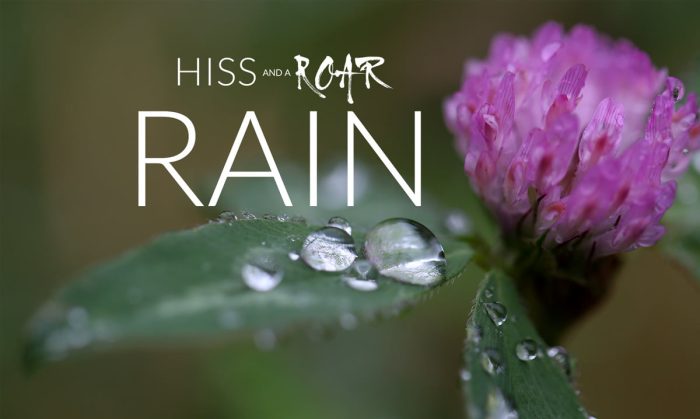 It is always a pleasure to edit and design scenes in a film set in rain and while nothing beats your own personal recordings, having access to a wide range of material can make the creative process even more engaging.

This library has been created from over 23 hours of field recordings, in 3 countries over a 5 year period: 198GB has been reduced down to a collection with a wide range of variations, in intensity, surfaces and environments.
Rain features
Exterior rain on roof, plants, concrete, gravel, puddles, guttering.
Interior rain on sunroom, lounge, porch, car & garage roof & windows.
4-6 channel: MKH8040x2 ORTF, MKH8020x2 Spaced omni, MKH70x2 spot mics.
21GB multichannel ambience library 24bit 96kHz.
Rain is available at a 33% off early bird discount until July 22nd, 2017. Use coupon FOG at checkout.
The Quadcopter UAV Drone and Gong libraries were updated.
The DJI Mavic Pro is an amazing little drone – lighter & faster than previous DJI drones, but when switched to 'sport' mode it really comes alive with more power and far more responsive controls.

Lastly, we pursued further recording with our assembled collection of Gongs, capturing centre and edge bowed articulations using a vintage Double bass bow and a lot of rosin to reveal gorgeous rich textures.
These updates are free to all owners of the respective libraries.
More information: HISS and a ROAR