HISS and a ROAR has announced the release its new Wind Instruments sound fx sample library.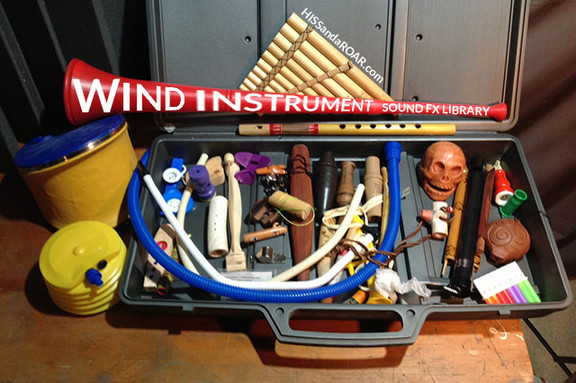 I've been collecting wind instruments, whistles and breath powered toys for years, and have at last captured them in the form of a new library of sound effects, notes, tones, phrases, character squeaks and generative drones. Perfect for animation, game audio, tonal music sound design and granular manipulation, the library contains over 5,000 24bit 96kHz sounds.

Props include a bosuns whistle, pan pipes, bamboo flutes, five different slide whistles, umpires whistles, squeakers, hooters, scouts whistle, a Vuvuzela, an Aztec Death Whistle, nose flutes, dog whistles, bone flute, kazoos, ocarina and twenty different resonating chambers ranging in size from a vodka bottle down to a tiny antique perfume bottle.
The library costs $99 USD.
HISS and a ROAR has also announced a limited time sale in celebration of its 4 year anniversary.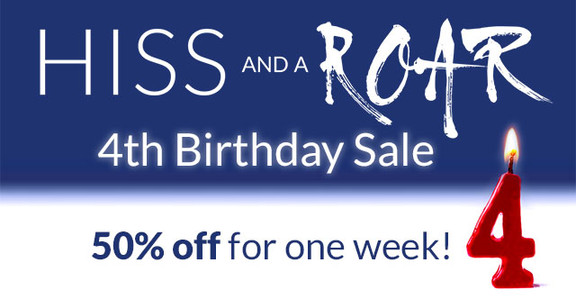 Its been four years since our first release: SD001 VEGETABLE VIOLENCE and we still get a thrill to hear people using it for great sounding fight scenes & gore!

And today we are very proud to release our 28th library, along with launching an opportunity for you to pick up any of our libraries with our deepest offered discount. If you are new to HISSandaROAR or have tried out our free libraries, this is also a unique chance to affordably access the full scale of our work, in quality & selection.
Customers can save 50% off any purchase with coupon code BOING at checkout. This sale ends midnight August 31st, 2014.
More information: HISS and a ROAR