u-he has announced the upcoming 2 of Hive, the synthesizer instrument that was made to be fast and simple.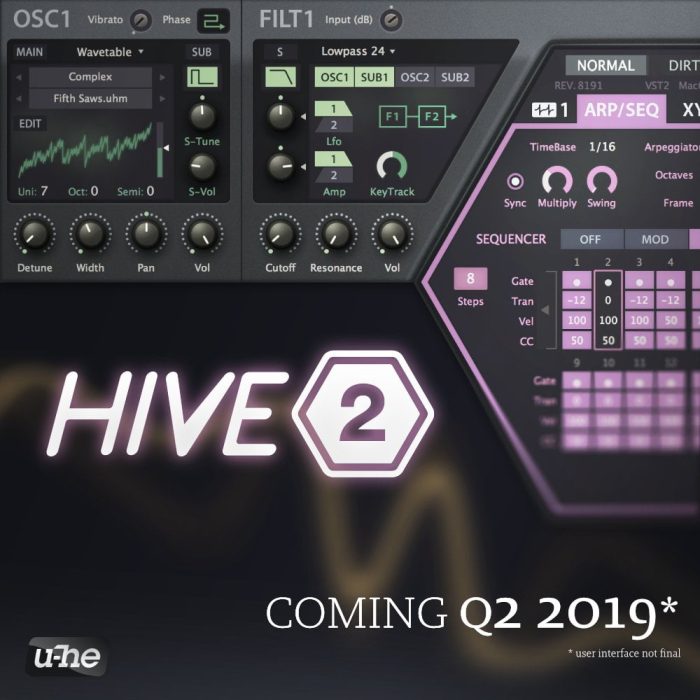 Last month u-he released version 1.2 of Hive, bringing wavetable support, 4 auto-assigned XY pads and more. Now, Urs has posted the above teaser image of the upcoming version 2.
New interface, new mod sources, NKS support. Fully backwards compatible. Upgrade 20€. Grace period for free upgrade started yesterday.
Hive cost 149 EUR and is available from u-he and distributor Plugin Boutique.
New users can buy the synth now and get the upgrade to Hive 2 free of charge once it is released in the second quarter of the year.