HOFA Plugins has announced a standalone version of IQ-Analyser V2, a spectrum and sound analysis software that contains all features of the IQ-Analyser plug-in, plus a new range of possibilities.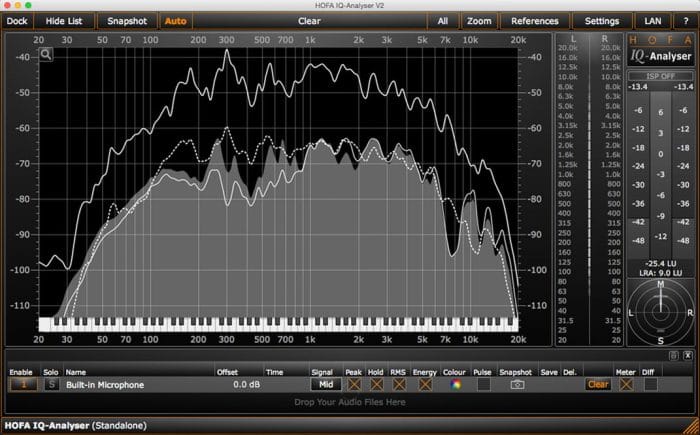 In countless studios all over the world, the IQ-Analyser V2 has become an essential tool for spectrum and sound analysis. With the new Standalone version it can now also be used without a DAW. Nevertheless you can connect it to your DAW via a network connection using the included NetAux plugin.

The new generation of the IQ-Analyser shows – like its predecessor – the frequency range as peak, hold, RMS and energy curves. The energy curve shows the frequency range considering the time factor.

Reference curves from various styles of music are onboard and you can also create and save your own references.

In addition, innovative features like high resolution frequency analysis, simultaneous display of multiple signals in one window, continuous frequency zoom or the interaction with the HOFA IQ-EQ make the HOFA IQ-Analyser V2 an indispensable tool for anyone who wants a capable partner for his ears.
The IQ-Analyser V2 standalone version is available for the introductory price of 109.90 EUR.
More information: HOFA Plugins / IQ-Analyser V2 Standalone