Homegrown Sounds has launched a sale on its Kontakt instruments and bundles and synth presets for Serum, Diva, Zebra 2, Repro-5, Bazille, Spire, Dune 2, and more.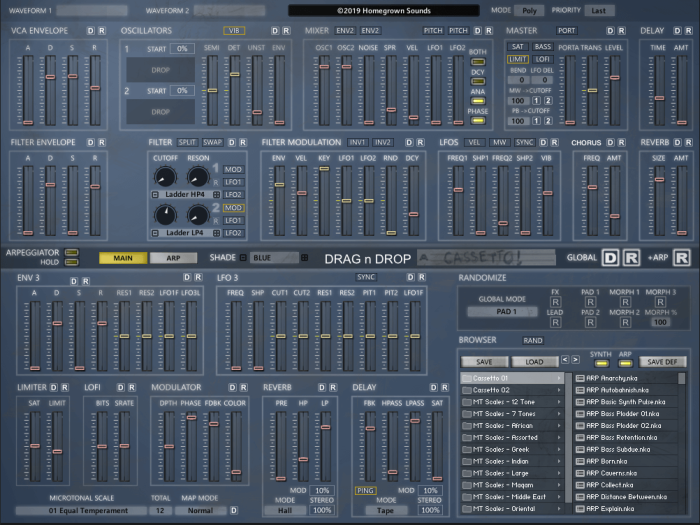 This is no ordinary sale, as Homegrown Sounds owner Andy is in need of some financial support after recovering from a heart attack earlier this year.
As some of you are aware I had a heart attack in February and have been recovering since then. I had been getting increasingly ill for the 6 months previous and didn't realise how bad my health had become. One of my arteries completely clogged and I had to have a stent installed. If I hadn't called an ambulance I would have died and I owe my life to a team of NHS staff that got up in the middle of the night. Within a few hours I felt much better than I had been feeling, but it's been quite a long recovery with ups and downs & secondary problems. I'm doing ok and have actually started to work again this week. It's certainly been a surreal & profound experience to go through.

It has been financially tough, I've mainly been surviving by selling music gear but I'm hoping that I can persuade a few of you to buy some products today. I have put up a sale on all Kontakt Instruments as well as the Synth Presets. I also have Donate products available in the case there is nothing you want to buy. I absolutely hate to ask for Donations, but it's a moment of financial desperation…. If I do get some donations I will try to release something down the line as a free reward.
Products are on sale at up to 60% off the regular price. You can also still take part in the Serenity Group Buy, which is close to reaching level 5.
More information: Homegrown Sounds