Homegrown Sounds has introduced Ballistic Drum Kits, a large collection of mostly Bread and Butter Drum Kits all of which can be easily interchanged for quickly transforming a playing drum pattern.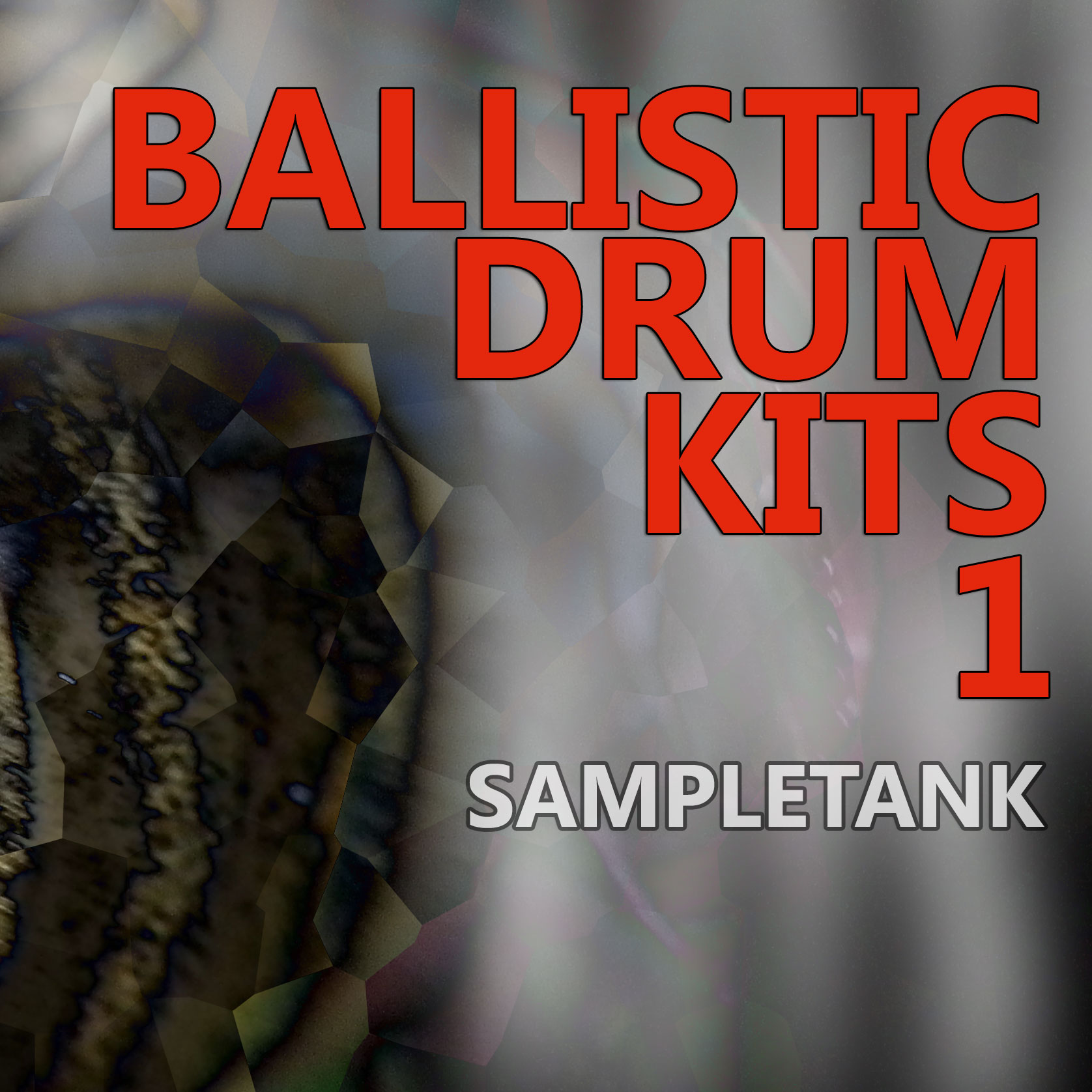 They are quite heavy kits which are especially well suited to Hip Hop, Trip Hop & R n B, all the collection is diverse enough to be useful to any Sampletank user. There aren't that many Electronic Drum Kits available for Sampletank, and so this Tank attempts to bridge the gap, at least another 2 complimentary collections will be released which will provide more drum kits, instrument kits designed for layering, and percussion kits.

Each Kit is made up of 24 samples and as well as the standard tuning, has a -5 Semitone version and a +1 Octave version within the same instrument. The layout also follows the General MIDI Layout for the 1st Octave, although the second octave can vary with the intention of swapping kits and getting a few nice surprises such as a chord or a bass note, which can suddenly transform a standard drum loop into an interesting Hip Hop Beat.
Ballistic Drum Kits features
160+ Drum Kits for Sampletank.
Each Kit has 4 child presets: tight, Upfront, Delay and Verby.
Installed size: 350 MB.
Download Size(RAR): 180 MB.
The sound library is available to purchase for $39.99 USD.
Homegrown Sounds has also updated its Mesh monophonic synthesizer instrument for Windows to version 1.2.
Changes in Mesh v1.2
New – Added a randomize to the LFO top bar for randomizing just the 1st 2 LFOs.
New – Global Randomizer which randomizes Oscillators, Filter ENV, ENV3, Filter and LFOs 1 & 2.
New – Individual Oscillator pitches + quantized versions, Main Quantized Pitch and Feedback added to ENV3 Destinations.
New – Added a Randomize button to the Envelope Header which randomizes just the Filter Envelope and Envelope 3.
New – 32 new Presets in the Presets folder (Mesh-Various.fxb).
Changes – Default preset improved and init fxb bank updated.
Fix – LFO Pitch could cause a crash with extreme LFO activity especially when randomising.
Fix – Non Quantized Pitch LFO destination has half resolution.
Fix – Pop-up Menu for patches now updates the display correctly when a bank is loaded via the internal Patch info display.
More information: Homegrown Sounds