Homegrown Sounds has announced the release of Dark Matter, an advanced loop re-sequencer for Native Instruments Kontakt.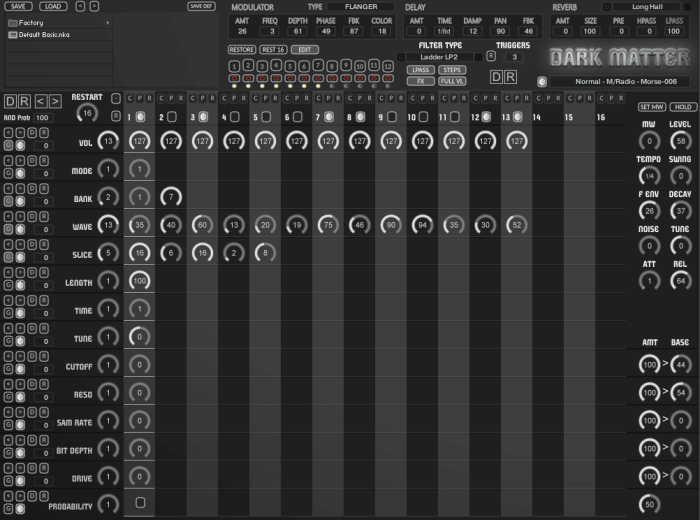 The instrument works with tempo synced loops in a variety of ways.
It has 13 Sequencer Rows and uses 889 loops across 7 Banks at it's core which includes Synth Sequences, Morphing Sounds, Radio Sounds, Drum Hits and Loops. Sections of any of these can be selected on each step using the Slice Sequencer which allows and of 16 start points to be chosen. There are also 22 modes for each bank that include things such as LFO Chops and reverse modes.

The Main Sequencer can have different step lengths per Row which allows building complex polyrhythmic sequences easily and quickly. It can run freestyle or be forced to reset every X steps. A major focus of the sequencer is that every knob can be recorded as DAW automation so it is possible to evolve a sequence throughout a mix.
Dark Matter is available for the intro price of $19.99 USD (regular $39.99 USD). Additionally, all sales will be added to the current Group Buy member number.
The Group Buy has seen 2 new instruments added which use the sampled loops from Reanimator and unites them with the script engines from both Mosaic and Magic Thread. They are called Synthetic and Tessellate. They have replaced Level 5 of the Group Buy which means that Level 4 will now unlock both ReaniBass and Magic Thread and there is only 4 sales needed to get there!
More Information: Homegrown Sounds