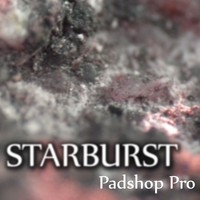 Homegrown Sounds has announced Starburst for Padshop Pro, a collection of over 1,400 presets for the Padshop Pro synthesizer plugin by Steinberg.
Starburst is brought into the world of Steinberg's Padshop Pro a fantastic Granular Synthesizer.

This is a large collection of 1400+ Presets. At it's heart are 110 WAVs from Starburst a hand crafted collection of Pads designed on a Virus TI. There are 13 Different Categories in the Padshop Edition which form different styles each of which has it's own characteristics.

All patches use Aftertouch and the Mod Wheel for live manipulation of the sound.
The soundset costs $35 USD. It is currently on sale for $25 USD.
More information: Homegrown Sounds