Homegrown Sounds has released version 1.65 of its Cassetto cassette based synthesizer instrument for Native Instruments Kontakt.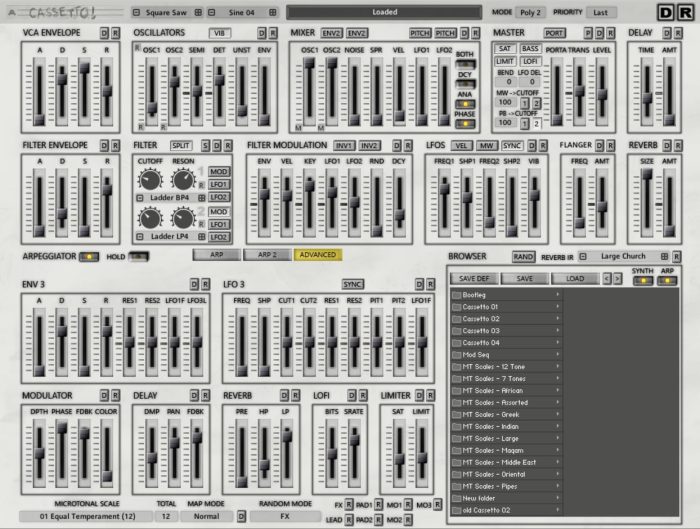 The idea behind Cassetto was to create a synthesizer which has an old and slightly faulty sound as well as a fairly fixed yet interesting architecture. The end result is a synth with it's own character and capable of some very unique tones. Although Kontakt is often used for complex samples, Cassetto uses sampled oscillators so that it is a true synthesizer and all sounds are constructed in the same way as any other subtractive synth, it comes with 200 presets with more to come, however it is also a synth that invites you to make your own.
Changes in Cassetto v1.65
Fixed an issue with Legato not loading correctly.
Added an adjustable amount for the Random Morph modes so that the intensity can be adjusted.
Added more Presets, Cassetto now comes with 400 Presets.
Cassetto for Kontakt is available for $14.99 USD in a Group Buy, which has been extended until January, 2017. A purchase currently includes 7 bonus items.
Three new bootlegs are also released for Multiverse Infekted, Multiverse Vintage and Multiverse Fragmented. The Bootlegs are limited edition releases which add Cassetto scripted instruments to these Multiverse releases. They are available starting at $4.99 USD.
More information: Homegrown Sounds