I read about Peter Menzel's book Hungry Planet a few weeks ago in a newspaper and today found TIME has a collection of pictures from the book online.
Spot the difference between the Revis family of North Carolina (USA)…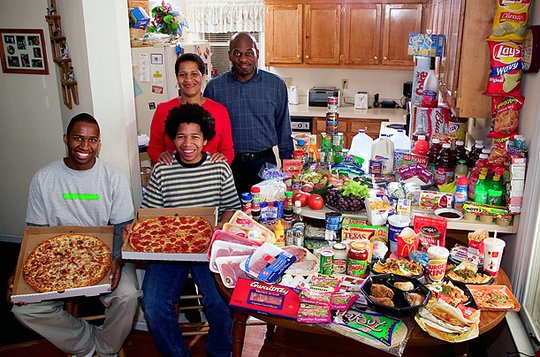 Food expenditure for 1 week: $341.98. Favorite foods: spaghetti, potatoes, sesame chicken
and the Aboubakar family of Breidjing Camp…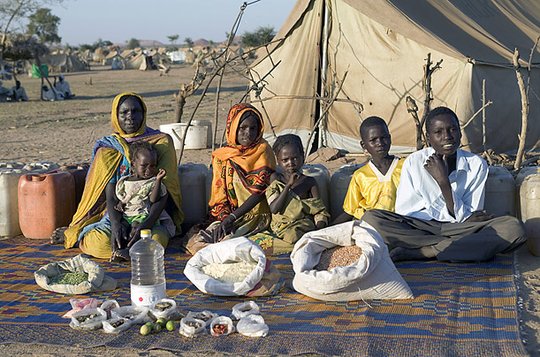 Food expenditure for 1 week: 685 CFA Francs or $1.23. Favorite foods: soup with fresh sheep meat
Check Peter Menzel's website for more information on Hungry Planet.
Link via Kottke