Hy2rogen has launched MIDI Collection #2, a huge pack featuring another 13GB+ collection of WAV and MIDI taken from the best Hy2rogen sample packs.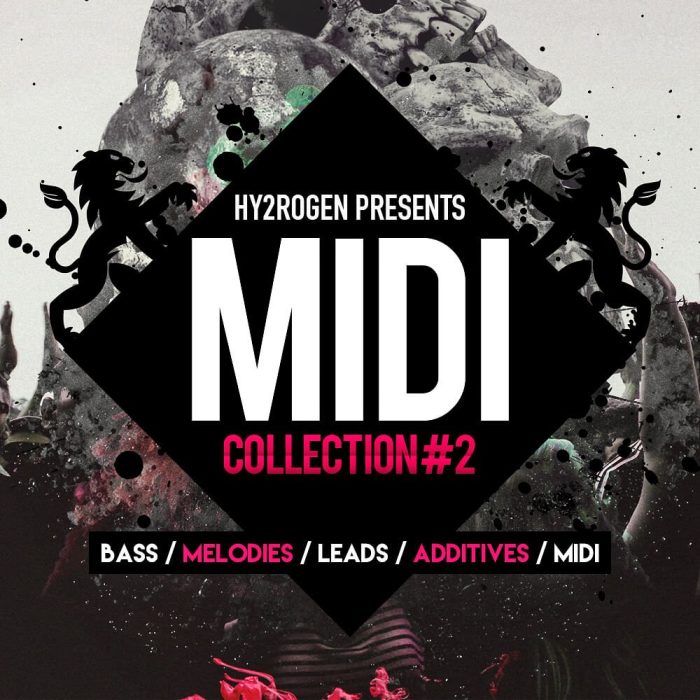 Following up on the first collection, this new volume includes a whopping 3,855 WAV loops and 1,461 MIDI files.
The content included will blow up your productions and keep things busy and inspired for months while you play with our all of a kind basslines (going from electro house, wobble mashers, progressive riffs to trap horns and subs), all you can eat melodies and breakdown-ready chords (create beautiful tension moments and melodic parts), serious leads & drops (smash that breakdown with a memorable hook), on the spot gap-filling additives (micro-melodies, plucked instruments, sophisticated synth loops and crazy tonal risers). Of course, almost all sounds come equipped with MIDI files.

The sounds in this package are perfect for a large scope of EDM genres including but not limited to Electro House, Progressive House, Future House, Bass House, Wobble House, Groove House, Trap, Melbourne Bounce, Tropical House and many others.

This collection has been put together with samples taken from the following previously released sample packs: Hy2rogen – Trap 2, Future House 2, Future House 3, EDM 3, EDM 4, Tropical Deep House, Wobble House; Micro Pressure – Wobble House MIDI Basslines; Pressure Samples – Grooveroom House.
MIDI Collection 2 is available for £39.95 GBP. The MIDI is also available separately for £19.95 GBP.
Also released is Deep & Tech For Massive 2, a collection of 140 fresh NI Massive presets to go around various deep, tech and progressive house influences.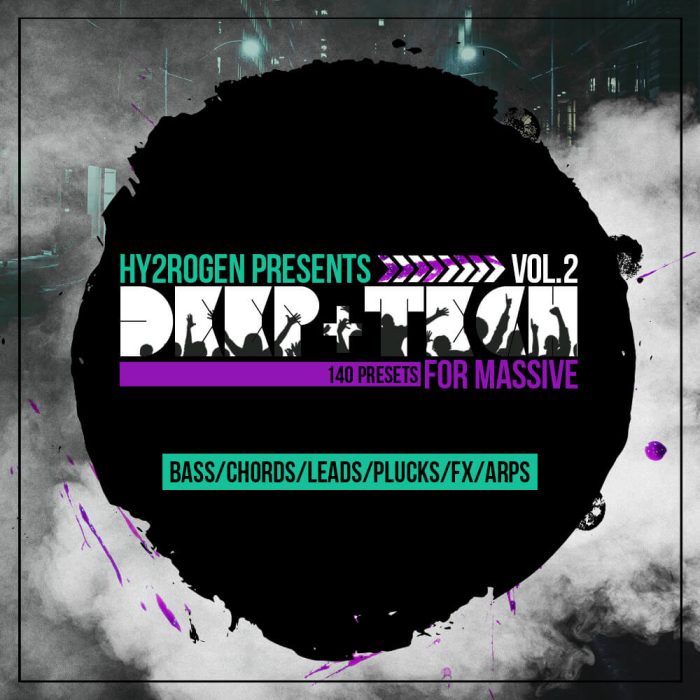 Back in stock are those sought after silky chords & stabs, heavy sub hitters, deep milky basslines, useful ARP sequences, generic effects, useful leads and all kinds of pluck sounds to go around for every user. This collection is another must-have for your Massive library and is a great addition to our first installment.

This versatile collection can be used across multiple genres such as deep house, tech house, progressive tech, house and even techno.
The soundset costs £12.95 GBP.
Two new packs from Pressure Samples and Micro Samples are available as well.
Volume 6 of Essential Fills comes with 100 new fill loops that can be squeezed into a great variety of genres, while the Sub Loops 7 Micro Pressure pack comes with a fresh batch of 100 key and tempo labeled low-end loops.
More information: Hy2rogen