HyperSynth has released OS version 1.7 of the Xenophone hardware synthesizer.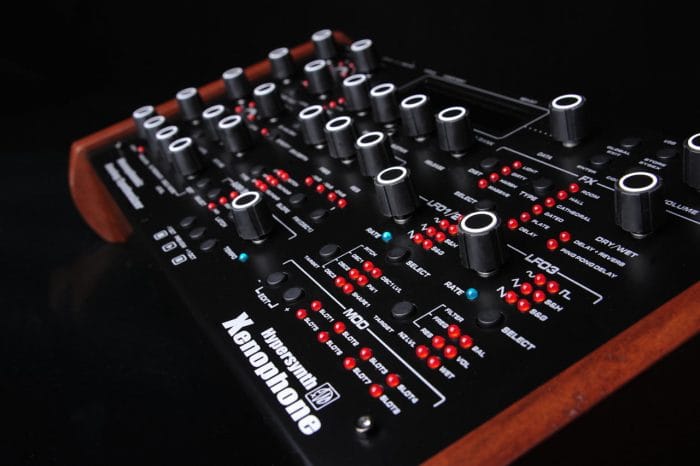 Xenophone is an advanced analog mono-synth with 100% analog signal path. It has three oscillators, two subs, four ring modulators, one multimode VCF and analog distortion, all based on discrete analog circuits followed by a high quality stereo digital delay and reverb.
Changes in Xenophone OS v1.7
Now arpeggiator responds to (chord/multiple notes) with different velocities.
Now latch mode memorized the last played chord instead of single note.
Added new Arp Span mode: "ordered".
Extended Arp range from 3 to 5 octaves.
Fixed Keytracking issue that did not generate proper values when Arp was enabled.
Added option to filter MIDI Start/Stop message in global menu.
The OS version 1.7 firmware is available from the Xenophone the download page.
HyperSynth has also updated its XEditor software editor for Xenophone to support features of the new firmware.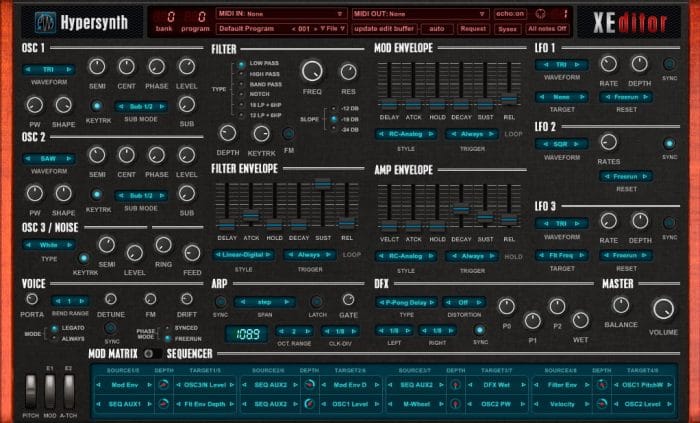 Changes in XEditor v1.3
Updated Arp span: "Ordered".
Updated Arp octave range.
Fixed sequencer wrap right arrow button issue (wrap>10).
More information: HyperSynth