Hzandbits Sound Effects has announced availability of Design Elements Mixer, a collection of mechanical sound effects handpicked from other Hzandbits collections.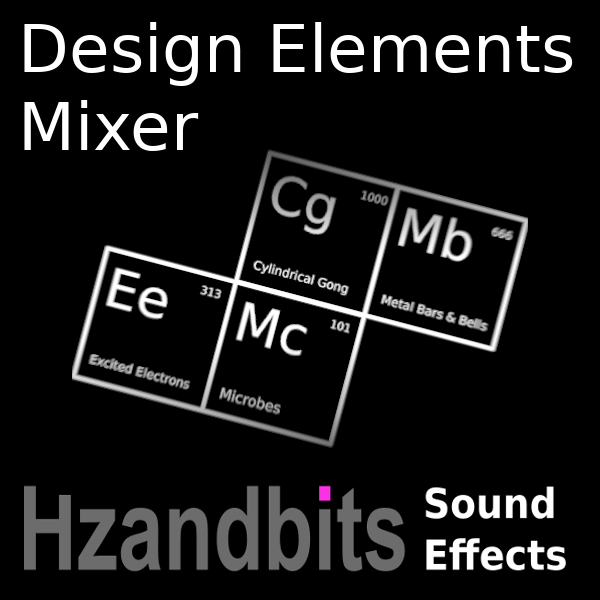 The pack includes 44 sounds from Excited Electrons, Microbes, Cylindrical Gong and Metal Bars & Bells.
Design Elements Mixer kick-starts your collection of sound design elements, by selecting 44 specifics and ambiances from some of the larger Hzandbits libraries. Covering everything from percussive sounds to weird insects, this is the perfect (and more affordable) way to cover the basics.

The mix of sounds here could be used for anything from creature design to UI sounds or creepy ambiances. Some of these sounds are recorded in the field, while others are made up, played and recorded in the studio.
The sample library is available for $19 USD.
More information: Hzandbits Sound Effects