Solidtrax has announced the release of its first expansion pack for the Valhalla VintageVerb plugin by Valhalla DSP. Iconic Spaces contains a collection of 90 reverb presets that covers a wide range of reverbs.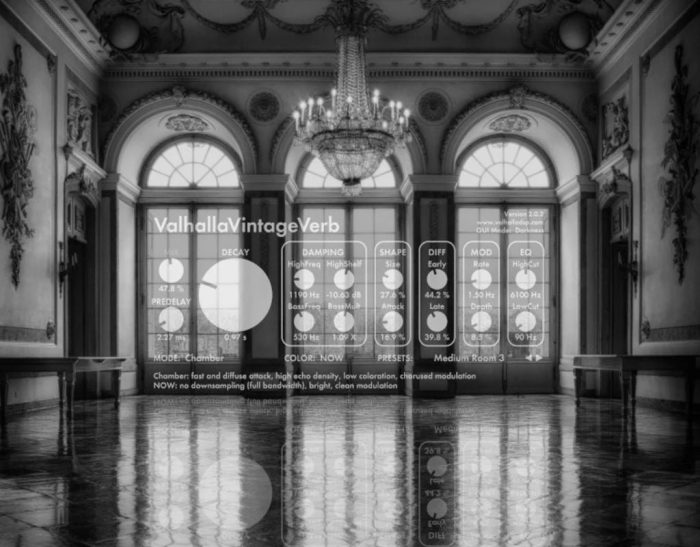 During the design process of Iconic Spaces, we let us get inspired by some of the iconic hardware reverbs that launched in the 70's and 80's. These reverbs have stood the test of time as they have been used on countless hit records over multiple decades and are still used today. But Valhalla VintageVerb is not just fantastic for recreating those famous iconic reverb sounds, it also has the ability to sound modern and transparent, which allowed us to create reverb presets that simulate real acoustical spaces, like rooms, chambers, halls and cathedrals.

The versatile nature of VintageVerb also enabled us to create reverbs that are based on our fantasy, which resulted in reverbs that are not exactly similar to what you will hear in a real room, but how we think a reverb should sound if you want it to be obvious, almost an instrument in itself.
The expansion includes 90 presets for Valhalla VintageVerb:
30 Realistic.
22 Instruments.
20 Fantasy.
18 Classics.
Iconic Spaces is priced 13 EUR (ex. VAT). You can use coupon code ICONICSPACES at the checkout to get a 30% discount until the July 22th, 2020.
More information: Solidtrax