iConnectivity has announced availability of its new mioX series of MIDI interfaces.
The mioXL and mioXM offer super-charged network connectivity, allowing you to use the power of the network to connect piles of computers (Mac, PC, and mobile devices). Additionally, there's more USB ports for peripherals and onboard presets.
mioXL is the all-new flagship MIDI interface.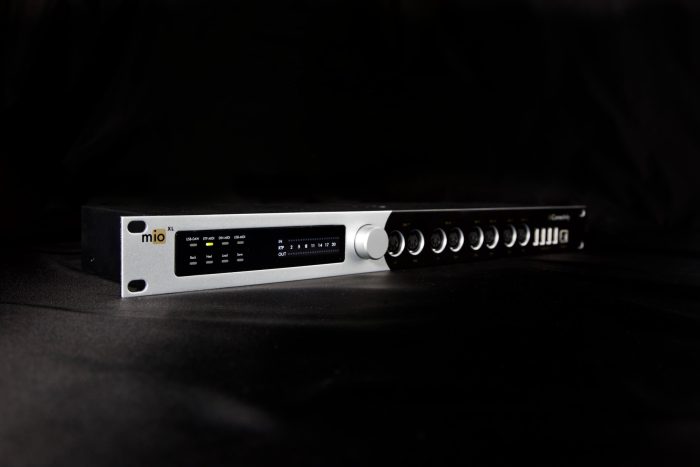 Taking the form of a 1U rackmount unit, mioXL features vast DIN-MIDI, USB-MIDI, and RTP/Network-MIDI connectivity. mioXL is an ideal choice for studio installations or MIDI intensive live rigs requiring huge amounts of connectivity.

What you'll notice straight away about the mioXL is its new, high-resolution OLED display and encoder, alongside obscene amounts of physical connectivity. 8-in 12-out DIN-MIDI ports, 10xUSB-MIDI ports and also 22 virtual RTP/Network-MIDI ports.

Brand new to the mioXL is also the ability to save and recall presets directly from the front panel of the interface. Perfect for DAW-less rigs or complex live setups.

It's XL by name and XL by nature; it's impossible to pack any more MIDI connectivity inside a 1U rackmount interface. Believe us, we tried!
mioXM takes the fundamental architecture of the flagship mioXL and places it within a compact, half unit space enclosure.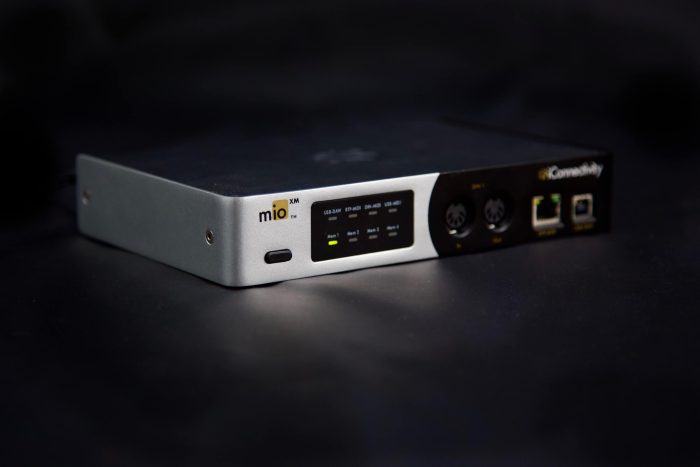 Like its big brother, the mioXL, mioXM has unprecedented RTP/Network-MIDI connectivity. 12 virtual network ports, per mioXM, lets you assign an RTP/Network-MIDI port(s) for each of your connected peripherals and/or computing devices, and access them from virtually anywhere.

4 user-definable presets can be saved to the mioXM and recalled from the capacitive touch panel on the front of the interface. These allow you to quickly toggle between your four favourite configurations with a single tap.

Ideal for moderate-sized MIDI setups operating without a computer or any systems that require switching between multiple configurations on-the-fly.

mioXM is an ideal choice for compact, portable MIDI applications, or multiple placements throughout a studio, stage, or venue.
mioXL and mioXM are available now at street prices of $399.99 USD and $249.99 USD.
More information: iConnectivity