Igor Vasiliev of iMusicAlbum has released version 1.8 of the SoundScaper app for iPad.
SoundScaper is an experimental sound mini lab designed for creating unusual soundscapes, atmospheric textures, drones, glitches and noises based on circuit bending principles.
In this update there is a completely redesigned "Morphing scene" feature. In addition to smooth transition between scenes with different modes this option adds convenient touchpad for varying key parameters of oscillators.

Also this touchpad has a new "Feedback" parameter that gives the effect based on feedback distortions. Together with multifunctional filter touchpad the option of "Morphing scene" becomes a powerful and creative instrument for live performance.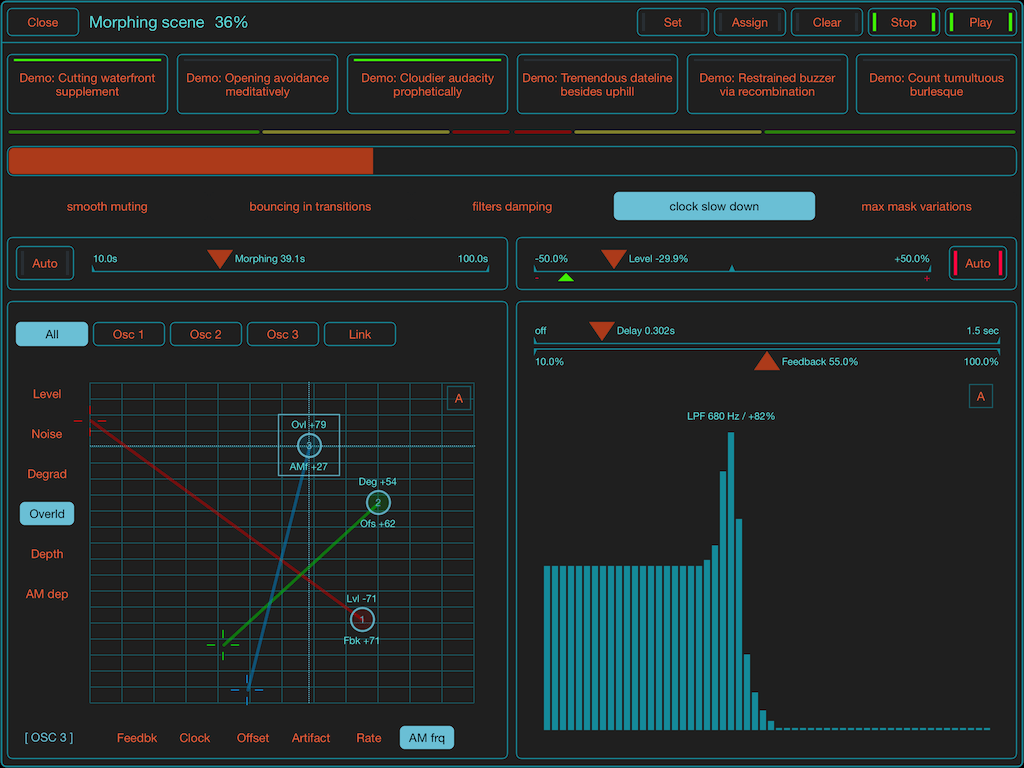 Changes in SoundScaper v1.8
New control pad of oscillators in the morphing interface.
Possibility to change oscillators parameters during the morphing.
Automatic output level control during the morphing.
Automatic return to zero option for parameters in morphing.
New MIDI controls for the morphing options.
Added very creative feature of feedback.
Improved morphing modes.
Two range of rate for main LFOs.
Added option of drift for main LFOs.
Added new presets for oscillators.
Updated description of the application.
Description available as PDF on application site.
Several minor bugs have been fixed.
Soundscaper for iPad is available from the App Store for $9.99 USD.
More information: SoundScaper