IK Multimedia has announced a new tier in its Pick & Mix Group Buy, a promotion that gives you a great way to expand your stage and studio setup with all our popular AmpliTube and T-RackS collections.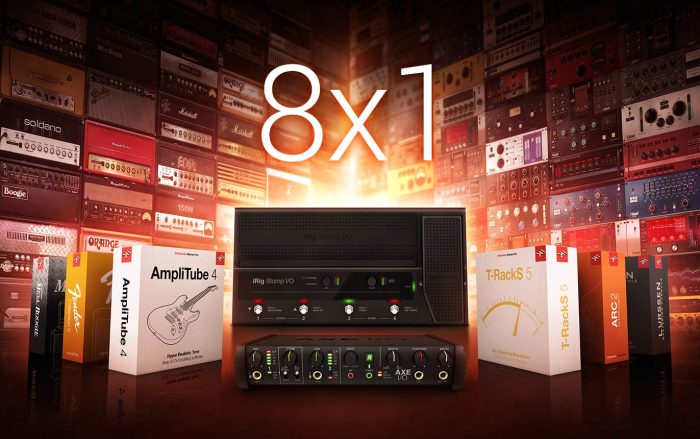 People always say "the more the merrier"… and as gear-obsessed musicians ourselves, we know that statement always stands true. Luckily, we are presenting you the opportunity to get way more, without breaking the bank.

From August 2nd through August 31st, purchase and register any T-RackS processor, AmpliTube collection, Lurssen Mastering Console, or even AXE I/O and iRig Stomp I/O and get up to SEVEN more processors of equal or lesser value FREE. It started at two free processors but it didn't stop there. You can get more and more as people participate! That's right, you can still build your dream rig without breaking the bank with our new Pick & Mix Group Buy.
With the previous top tier of 1,000 registrations well surpassed, IK Multimedia has now added another tier where you can get 7 products for free when 2,000 registrations are reached.
More information: IK Multimedia