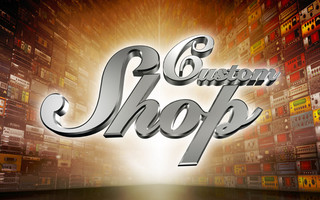 IK Multimedia has announced it is offering AmpliTube Custom Shop users select mixing and mastering gear at 50% off through the end of the month.
From now until September 30th, 2013 you can get the '57 Deluxe, American Lead MKIII, Bassman 300 PRO, British Lead S100, Green BA250, MB 150 S, MH-500 Metalhead, Super-Sonic, '57 Deluxe 1×12, '64 Vibroverb 1×15, 2×12 JP Jazz, 2×12 Open Vintage, 4×10 OBC 410, 4×12 Closed J120, 4×12 Metal V 1, B-15R, Condenser 170, MD1b-FET, Velo-8, Vintage Dynamic 20, Graphic EQ, Harmonator, Tape Echo, Triangle Chorus, Pitch Shift, Big Pig, Fender '63 Reverb, Metal Distortion, PROdrive & Uni-V between 2-10 credits each. And remember, you can always "try before you buy" for 2 days. Don't pass up this special opportunity to get the gear you want and save 50%!

The AmpliTube Custom Shop is our platform that allows you to build your virtual guitar rig one piece at a time, as you need it. The best part is you can get started without spending a dime. By registering and authorizing AmpliTube Custom Shop you can download the Modern Tube Lead amp and cab FREE until the end of the month. Plus you can pump up your arsenal with some nice gear at a great price with our Credit Crunch Promo.

Check out the new Custom Shop, and step up to the new standard in mixing and mastering modeling. Download AmpliTube Custom Shop today!
The sale ends September 30th, 2013.
More information: IK Multimedia