IK Multimedia has extended the T-RackS Group Buy through September 4th.
Purchase and register any T-RackS processor or Lurssen Mastering Console and get five more processors of equal or lesser value FREE!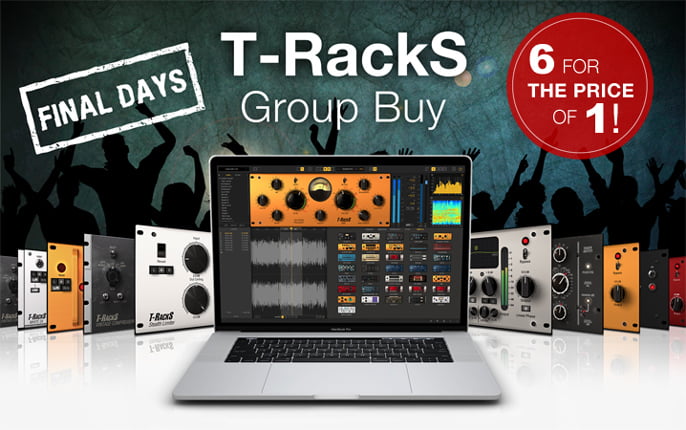 This is a great deal when you consider the depth, selection and quality of processors available.

Want to make pro-level masters right from your computer? Then grab Lurssen Mastering Console right away! Haven't yet felt the power of the new T-RackS 5 processors like One, Master Match, DynaMu or EQual? You should check them out!

Give your sound some American muscle with the EQPA, EQ PB or PG equalizers, get that legendary British compression with the Precision Comp/Limiter, feel the warmth of vintage tape delay with the Tape Echo and more. Everything in the T-RackS Custom Shop qualifies, so go wild!
The sale ends September 4th, 2018.
More information: IK Multimedia