IK Multimedia has launched the IK Krazy Deal Fender Edition, offering a 70% discount on the AmpliTube Fender Collections for a limited time only.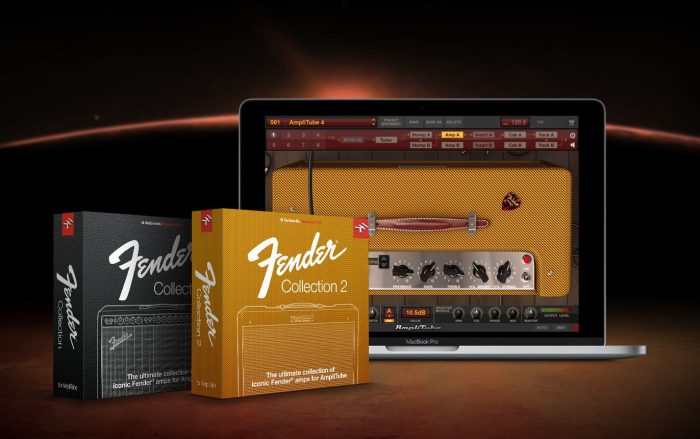 Fender Collection is the first and only official guitar/bass Amp and FX collection for AmpliTube made by IK Multimedia and legendary music icon Fender Musical Instruments Corporation. Fender Collection holds a collection of 49 pieces of gear collected from the most sought after classic and modern Fender amps (including the '65 Twin Reverb, '57 Deluxe, '59 Bassman LTD, '64 Vibroverb Custom, Super-Sonic, Metalhead and many more), cabinets, stomp boxes and rack effects.
The sequel, Fender Collection 2 is the ultimate collection of original Fender amplifiers and reissues from the 1950s and 1960s. In Fender Collection 2 you'll get a variety of throwback sounds including the '57 Custom Series, a refined, player-centric take on a classic platform that includes the '57 Deluxe, the '57 Champ, '57 Pro, '57 Twin and '57 Bandmaster. Plus you get a spot-on model of an original 1953 Bassman and a 1965 blackface Super Reverb.
Now, through March 25th, both the Fender Collections are available for 70% off the original price:
Fender Collection: $29.99 USD (regular $99.99 USD)
Fender Collection 2: $39.99 USD (regular $149.99 USD)
More information: IK Multimedia