IK Multimedia is offering its newsletter subscribers a free copy of the Syntronik OXa instrument library for a limited time.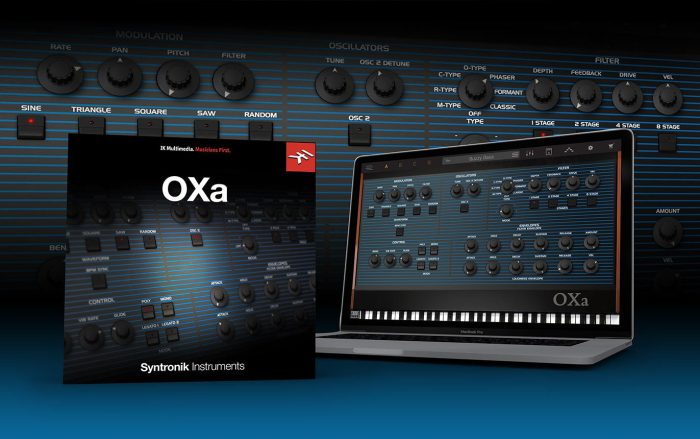 We love our subscribers and we want to show it! That's why we are giving all of you our synth for free from June 3rd through the 17th. By being an IK newsletter subscriber, you are on the frontline of all of our newest releases, announcements, events, and so much more! Thanks for being a part of the IK family.

Syntronik OXa provides two timeless synthesizers; the Oberheim OB-X and OB-Xa. Manufactured from 1979-1981, the OB-X was built on the foundation of the SEM and 4-Voice instruments. An iconic example of what the OB-Xa is capable of is the brassy sound used on Van Halen's "Jump".
Newsletter subscribers can download the Snytronik OXa for the Syntronik Free software from their User Area at the IK Multimedia website.
The offer expires June 17th, 2020.
More information: IK Multimedia