IK Multimedia has announced the launch of the Pick & Mix Group Buy, an opportunity to purchase selected products and get up to 6 free products.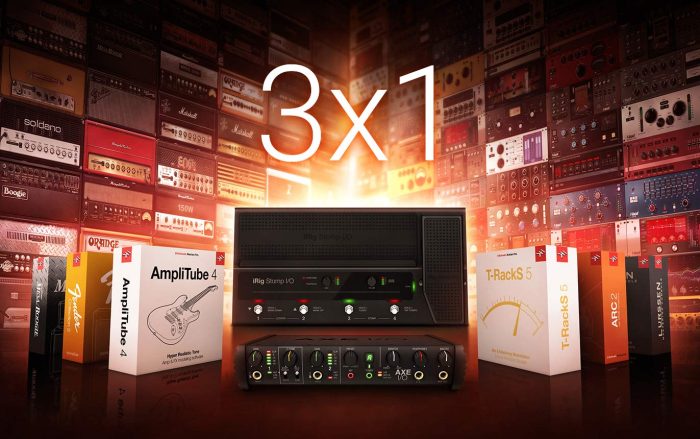 The new Pick and Mix Group Buy promotion gives you a great way to expand your stage and studio setup with all our popular AmpliTube and T-RackS collections. Any time you purchase and register a qualifying product, you can choose 3 more software titles of equal or lesser value for free.

And it gets even better. Since this is a Group Buy, you can get even more free gear throughout the month. Each time anyone purchases and registers a qualifying product during the promotion, the Group Buy Counter increases by 1. Once the counter hits 250, another qualifying product* of equal or lesser value will be available in your User Area for FREE. The same thing will happen when the counter hits 500, 750, and it'll happen again when there are 1,000 participants.

That means you can get up to a total of 7 products for the price of one!
Simply purchase and register any of the qualifying products through August 31st to join the Group Buy. Users can use their JamPoints when purchasing qualifying software.
More information: IK Multimedia