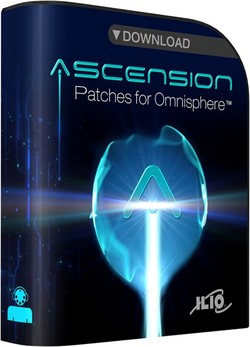 Ilio has released Ascension, a new collection of patches for the Omnisphere virtual instrument by Spectrasonics.
Despite the thousands of inspiring patches already included in Spectrasonics' epic 'power synth' Omnisphere, there's always room for more! Ilio has released 'Ascension' – a brand new collection of patches that focus on risers and swells presented in an entirely new way.

With these 200+ patches you have the freedom and control to choose the timing of each riser and swell to meet your demands. Also, unlike other riser and swell libraries of the past, each sound in Ascension holds and transforms intro drones or pulsations after the crescendo, allowing you to add beats and other elements on the downbeat.

As an added bonus, Ascension gives you control with your modulation wheel to add a side-chain compression simulator that emulates the popular "four on the floor" pumping effect. Many of the included patches are also optimised for use with The Orb – Omnisphere's innovative 'circular controller' feature within the Omni TR iPad app.
The Ascension library is available from Time+Space for RRP £15.95 GBP/18.95 EUR.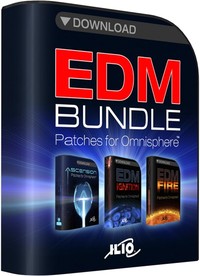 Ascension is also included in the the Ilio EDM Bundle, comprising 300+ patches in three libraries.
Featuring both EDM – Fire and EDM – Ignition, plus the newest collection Ascension, this is a great value collection for Omnisphere users who make electronic dance music, as well as producers who want to add elements of EDM into their Hip-Hop, television or film scores.
The EDM bundle is £38.95 GBP/44.95 EUR.
More information: Time+Space / Ascension