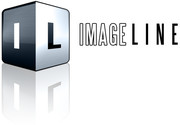 Image-Line has released the beta version of its audio production software FL Studio 9.5 to registered FL Studio users.
FL Studio 9.5 beta incorporates a number of enhancements and new features based on ongoing development and customer input.
Changes in FL Studio 9.5 (beta)
Larger mixer view & waveform metering – The Mixer View options include 'Wide tracks' and 'Waveforms'.
Individually sizable Playlist tracks – Any or all Playlist tracks can now be resized by dragging on the divider between the name areas. Individual tracks can also be locked at a desired size.
Live Playlist marker types – Playlist markers can be set to Loop, Pause or Skip for innovative live performances.
64 bit plugin support – The Wrapper now automatically detects 64 bit plugins and opens them in 64 Bit 'Bridged' mode.
Improved memory management – Two changes have been made to lower demands on FL Studio's memory allocation

64 Bit & 32 Bit VST plugins can be opened in 'Bridged' mode that runs the plugin and its memory allocation in a separate process.
Audio Clips & Sampler Channels Keep on disk option now opens the sample in a separate memory allocation.

Improved audio options – ASIO: 'Mix in bufferswitch' and 'Triple buffer' may improve performance with some ASIO drivers. ASIO/DirectSound: Revised 'Playback tracking' options to help with alignment of visual feedback with audio where problems exist.
Fully automatic PDC – The default for new projects, automatic Plugin Delay Compensation updates the PDC settings when changes are detected.
Piano roll transport control – Editing in the Piano roll while in Song mode will now move the Playlist transport in sync with the Piano roll.
Piano roll – Rounded notes view.
Ctrl+B – Duplicate selection, zoom range or all (no selection) in the Playlist and Piano roll.
FL Studio 9.5 Public Beta is now available to download for registered FL Studio users. The download link is available from the Image-Line user account page.
More information: Image-Line