Image-Line has announced the release of an alpha preview version of FL Studio 12, the music production software for Windows.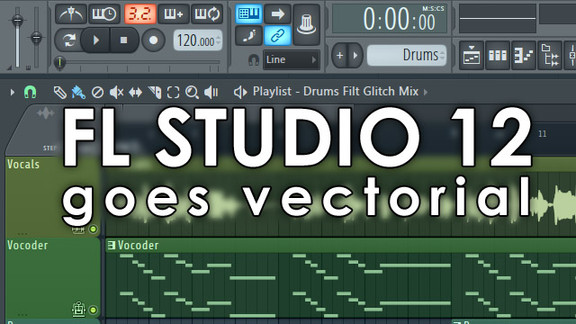 FL Studio customers you can now download the FL Studio 12 ALPHA-PREVIEW to give us feedback about the extensive workflow changes.

What's this for?

We are looking for feedback about some of the major changes in workflow that have been made so far. Please try it out and let us know what you think of how it works. We're not really looking for bug reports, at this time.
Changes in FL Studio 12 (alpha preview)
Browser – The Browser has changed (now with category tabs and the ability to delete content on right-click).
Channel Menu – The Channel Options Menu has moved from the Toolbar Menus to the Channel rack.
Channel settings – Have been integrated into the Plugin Wrapper.
Interface – Vectorial user interface. See Options > General Settings > GUI display.
Per Channel Swing – The Channel Settings now has a 'swing multiplier' amount.
Pattern Menu – The Pattern Menu has moved from the Channel rack to the Toolbar Menu and Pattern Selector.
Piano roll – Piano roll Auto-zoom can now we deselected from Settings > General > Auto zoom in piano roll.
Playlist – Multiple drag and drop for audio files onto Playlist (from a Windows file browser).
Stepsequencer – Stepsequences are now interchangable with Piano rolls.
VST Plugins – VST plugin installation has changed.
The alpha preview version (currently only 32-bit) is available to download to registered Image-Line users.
More information: Image-Line