Image-Line has announced a Demo Song Contest, a chance to get your song released as an FL Studio demo with vocals by Veela.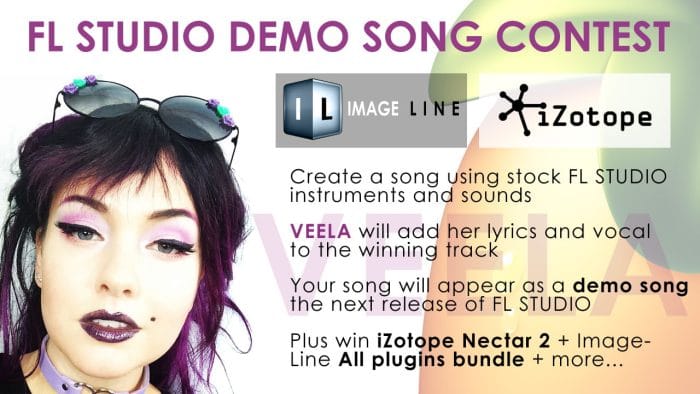 Create a song using only the stock plugins and samples that come with FL Studio and VEELA will add a vocal & lyrics to the winning track.

The winning track will be included as a demo project in the next release of FL Studio. Get heard with over 30,000 demo installations per day! Millions of users world-wide.
The contest closes midnight CET Monday, August 31st, 2015.
More information: Image-Line