Image-Line has announced the release of FL Studio 12.2 BETA, a new version of the music production software for Windows.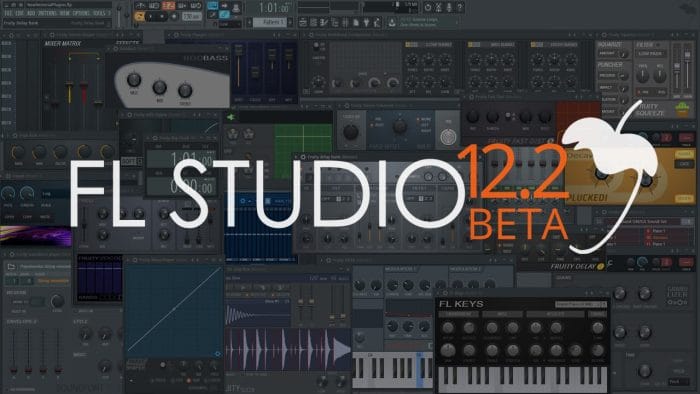 Changes in FL Studio 12.2 BETA
New vectorial interfaces – Updates for your favorite plugins (BeepMap, BooBass, EQUO, FL Keys, Fruit Kick, Big Clock, dB Meter, Delay 2, Delay Bank, DX 10, Fast Dist, Flangus, Granulizer, LSD, Multiband Compressor, PanOMatic, Parametric EQ, Reeverb 2, Slicer, Soft Clipper, Soundfont Player, Stereo Enhancer, Stereo Shaper, Vocoder, WaveShaper, Plucked!).
Harmor – 3 x tempo synced templates (2, 4 & 8 bars).
New Content – 1650 one shot drum samples in Packs > Drums > Mode Audio (inc. 121 Claps, 50 Cymbals, 353 Hi Hats, 349 Kicks, 219 Percussion/SFX, 57 Rims, 48 Shakers, 286 Snares, 57 Toms, 110 Foley).
FLAC export – Lossless compression format.
UI enhancements – Separate color and icon menu options for Playlist Tracks, Channel Rack buttons and Mixer Tracks.
Typing keyboard to piano – 24 new scale presets.
New demo projects – Winners & some finalists from the FL Studio Demo Contest in Projects > Song contests.
Many bugfixes – test and let us know if we missed your favorite bug.
FL Studio 12.2 BETA is available from Looptalk for registered Image-Line account users. FL Studio is available for purchase starting at $99 USD.
More information: Image-Line