Image-Line has announced the release of version 12.4.1 of FL Studio, the music production software for Windows.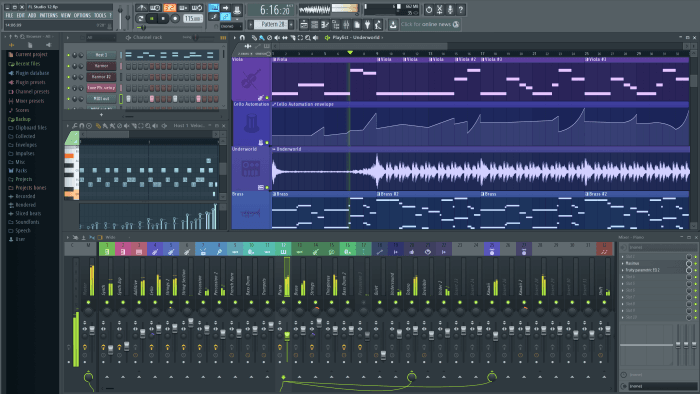 This is a maintenence and bugfix update to round-out the year. Thanks again to everyone for your support and making FL Studio one of the most successful music production applications.
Changes in FL Studio v12.4.1
Keyboard input handling – A new icon on the Wrapper Title Bar sets typing keyboard handling priority between FL Studio vs the plugin. Used for Slicex, Convolver and all VST plugins. On by default.
Reset plugins on transport – The option is now OFF by default. This can significantly improve performance on transport events in heavy CPU projects.
FPC – Restored load and save Pad Presets options.
Channel Rack – New 'Focus selected channel on playback' in Channel Rack menu vertically scrolls the selected channel/s into view on start/stop.
Transistor Bass- updated to click-and-drag works to draw notes accents & slides. You can also rotate notes in Stepsequencer with Shift + Ctrl + Arrows.
ZGameEditor Visualizer – Simplified video export options to focus on quality and added an audio rate selector.
Bugfixes.
FL Studio 12.4.1 is now available for download. A license is available starting at $99 USD.
More information: Image-Line