Image-Line has released a new Alpha 7 update of its Mac OS X VST plug-ins.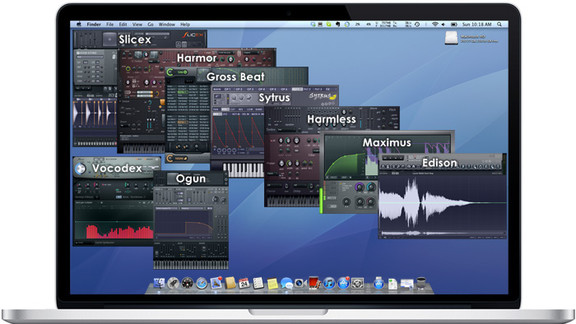 Mac OS X VST plugins – Alpha 7 is now available so users can Alpha test Edison, Gross Beat, Harmless, Harmor, Maximus, Ogun, Slicex, Sytrus and Vocodex native OS X, 32 Bit, VST plugins.

We'd also like to hear experiences with the OS X 32 Bit AU version of Minihost Modular to bridge these plugins in AU compatible hosts. NOTE: The 64 Bit versions of these plugins will be available later. Thanks for your support.
Changes in Mac OS X plugins Alpha 7
Added Edison, Harmless, Ogun, Slicex and Vocodex.
Fixed: Menus appeared on primary monitor even if plugin window was on secondary.
Fixed: Menu item text sometimes disappearing.
Fixed: Clicking outside menu did not close menu.
Fixed: Empty white window left behind when closing plugin in some hosts.
Fixed: Harmor now works (includes more free presets).
The new Alpha version is available to download. Requires an Image-Line Account (free registration).
More information: Image-Line