Image-Line has announced updated to selected plugins, offering vectorial GUI and bugfixes.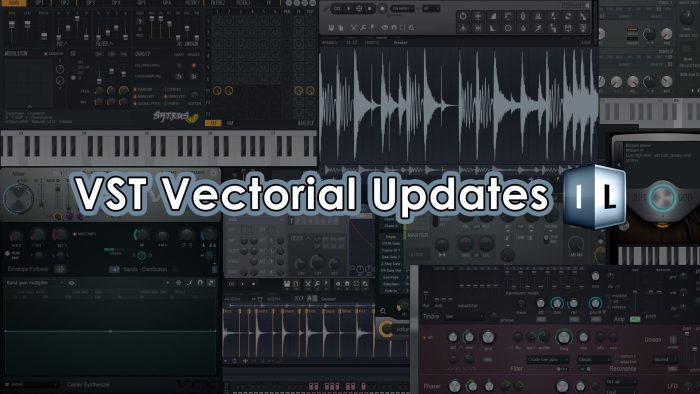 We are pleased to announce vectorial (and bugfix) updates for the following VST plugins: Autogun, DrumSynth Live, Edison, Gross Beat, Harmless, Harmor, Juice Pack, Maximus, Ogun, Slicex, Sytrus and Vocodex.
Changes in VST plugins update
Vectorial GUI with high DPI support. To change the size of the UI, click Help > Scaling and select your preferred size and then close and re-load the plugin.
Don't work on clean Windows 7 installation. Fixed.
Don't report parameter changes to Bitwig. Fixed.
Freeze in Acid Music Studio 10. Fixed.
Incorrect initial pitch bend in Live. Fixed.
Plugins require Administrative privileges to run. Fixed.
Pitch bend doesn't work. Fixed.
Pitch bend range resets to "Host" on load. Fixed.
Autogun: freezes Cubase. Fixed.
Delay 2: Controls labeled incorrectly. Fixed.
DrumSynth Live: Mod wheel only draws half height at 200% scaling. Fixed.
Edison: Doesn't resize along with minihost modular. Fixed.
Edison: Memory leak. Fixed.
Edison: "Scroll to reach playback marker" is active but button is off. Fixed.
Edison & Slicex: Drag and drop file function from Edison/Slicex is not working. Fixed.
Gross Beat: Crashes Studio One with high DPI enabled. Fixed.
Harmor: Doesn't accept dropped images. Fixed.
Juice Pack: Blank GUI. Fixed.
Sytrus: Crash adjusting waveform harmonics. Fixed.
Sytrus: Crash changing FX send while playing notes. Fixed.
Sytrus: Underruns with 32bit version. Fixed.
Vocodex: Black GUI in Vegas Pro 13. Fixed.
Waveshaper: not showing 'Oversampling' section. Fixed.
The updated plugins are now available for download.
More information: Image-Line