Impact Soundworks has launched Pearl, a concert grand piano instrument for Native Instruments Kontakt.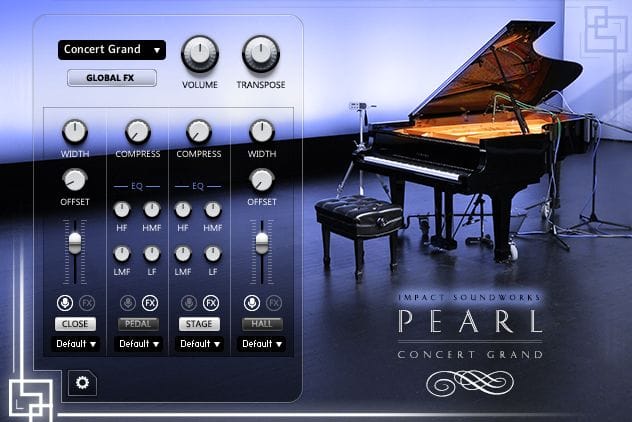 Our flagship grand piano instrument for KONTAKT and KONTAKT PLAYER features a beautifully-recorded Yamaha C7 with four microphone perspectives, each offering a unique and lush sound. Pearl is a true joy to play, edited and mixed to perfection and suitable for most any style of composition – classical pieces, cinematic works, pop, jazz, blues, and more.

Pearl sports eight dynamic layers, two round robin variations per note, chromatic sampling, key & pedal release noises, and pedal on & off recordings, with a choice of 16-bit or high-fidelity 24-bit samples – nearly 40gb of compressed audio! Starting at the incredible price of $99 (through April 21st), Pearl makes an excellent addition to any sample collection. If you're like us, you'll find yourself reaching for it every time.
Pearl features
14,000+ samples of a Yamaha C7.
Four microphone positions – close, pedal, stage, hall.
16-bit and 24-bit samples (almost 40gb combined + compressed).
8 dynamic (velocity) layers.
2 round robin variations.
All samples recorded pedal-on and off.
Chromatic sampling – all 88 keys.
Chromatic key release and pedal release noises.
"Light" patches reducing memory usage by 75%+.
Instrument, tuning, and velocity curve presets.
Elegant and power script interface.
Runs in the free KONTAKT PLAYER.
The library is available for purchase for the introductory price of $99 USD through April 21st, 2015 (regular $119 USD).
More information: Impact Soundworks / Pearl Concert Grand