Impact Soundworks has announced Shou Drum, a percussive instrument library for Native Instruments, featuring the sounds of a tuned drum.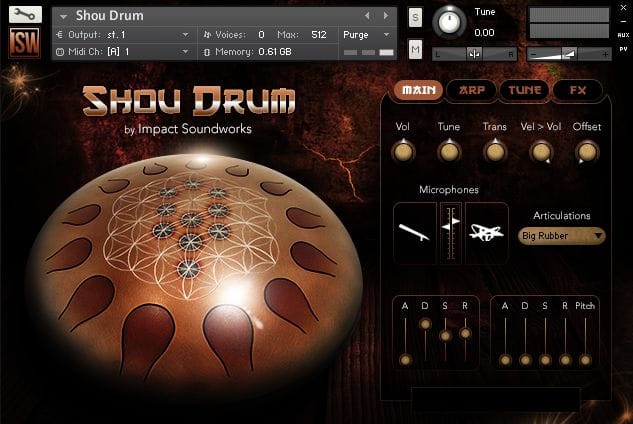 Handcrafted from tempered steel and carefully tuned, the Shou Drum is a lovely percussive instrument with a deep, pure tone. We've thoroughly recorded a range of articulations, each with its own harmonic character. Perfect for subtle underscore, emotional ambient music and evolving arp textures..
Shou Drum features
Two intimate mic positions.
Five round robin (RR) variations per note.
Three types of mallets.
Brushed & finger articulations included.
Percussive strikes and noises.
Suite of designed textures.
Beautiful UI with polyphonic arp.
Custom microtuning engine & presets.
WAVs available for tweaking & design.
The Shou Drum library is available for purchase for $49 USD.
More information: Impact Soundworks / Shou Drum