Impact Soundworks has announced the release of Tin Whistle, a new Ventus Series instrument library for Native Instruments Kontakt.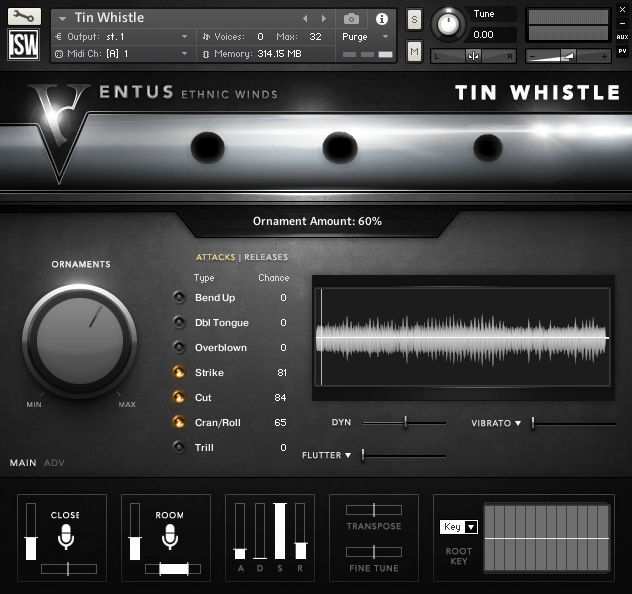 We are incredibly proud to present the second entry into our Ventus Series of ethnic solo woodwind instruments: the Irish Tin Whistle! A gorgeous recorder with ancient roots, the tin whistle is a mainstay of traditional Celtic music and has been featured prominently in scores like the Lord of the Rings trilogy.

Our Tin Whistle includes all key playing techniques – not just attack ornaments, releases, true legato and portamento, but also mid-ornaments that are essential to tin whistle playing like strikes, cuts, crans, and rolls. We've also provided a stunning array of nearly 450 phrases to inspire your music!

The soaring, pure sound of this instrument is instantly authentic right out of the box with no tweaking needed, and you can add endlessly varied ornaments just by turning the knob in our custom Ornaments system. Or dive in deep with Total Articulation Control Technology (TACT) and customize everything.
Tin Whistle features
Over 3180 24-bit samples recorded through warm ribbon & room mics.
8 types of sustain articulations.
True legato and portamento w/ adjustable settings.
2 different release ornaments.
Classic strikes, cuts, crans & rolls.
4 types of trills (major, minor, 2nds, 3rds).
450 phrases of multiple lengths and styles.
Phrases also provided as WAV.
Beautiful unified VENTUS interface.
Dozens of under-the-hood tweaking controls.
Ornament system for effortless authentic performances.
Phrase playback editor.
Easy FX rack with analog-modeled EQ, compressor, delay & reverb.
TACT – Total Articulation Control Technology for easy customization of all playing techniques.
The Ventus Tin Whistle is available for purchase for $99 USD. Shakuhachi owners can get an instant $20 USD discount from their Impact Soundworks account.
Impact Soundworks has also announced the AudioPluginDeals $99 Orchestral Bundle deal.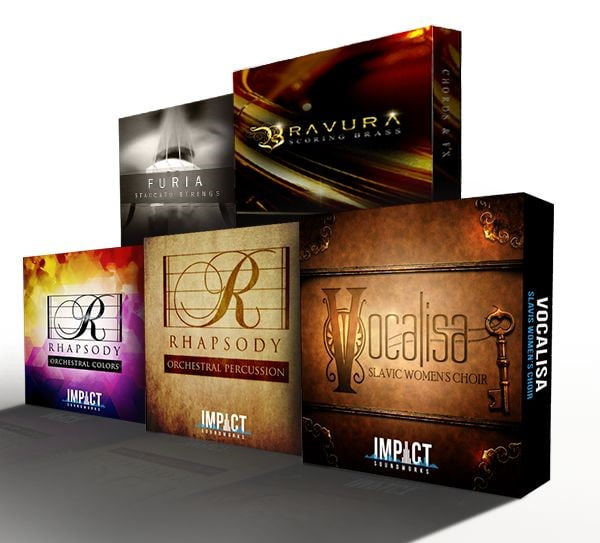 We have partnered with AudioPluginDeals to provide an incredible bundle of our finest orchestral instruments for just $99! It might sound too good to be true, but yes, it's real. You get…

Bravura Scoring Brass – Chords & FX (MSRP: $79)
Rhapsody Orchestral Percussion (MSRP: $199)
Rhapsody Orchestral Colors (MSRP: $149)
Vocalisa Slavic Women's Choirs (MSRP: $129)
Furia Staccato Strings (MSRP: $29)

A total value of $585, ALL for just $99!
But hurry, this deal ends 12/15…
More information: Impact Soundworks / Tin Whistle