Igor Vasiliev at iMusicAlbum has updated the Audio Mastering app for iPad to version 2.7.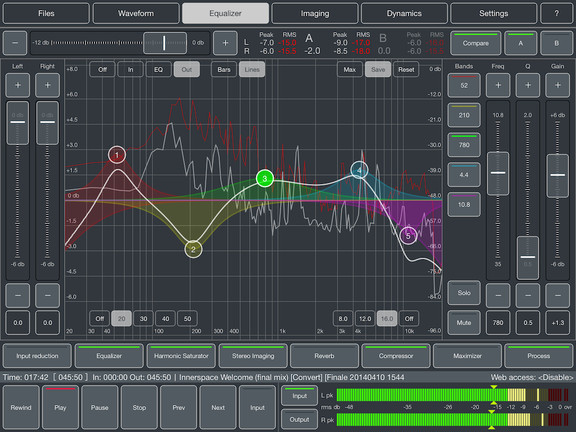 Audio Mastering is designed to be the first application for iPad with 96 kHz internal and external processing truly provides professional audio quality when finalizing your mix. It can be used for processing audio files and as final sound processor for a mixing console (with external audio interface).
Changes in Audio Mastering v2.7
Supports 96 kHz / 32-bit audio processing.
Supports Audiobus 2.x in Input, Effect and Output slots.
Added Audiobus "State Saving" feature.
New Stereo Imaging process options.
New color schemes.
Built-in description updated.
Minor bug fixes.
The app is available for purchase for $5.99 USD.
More information: Audio Mastering