Igor Vasiliev of iMusicAlbum has released version 1.2 of SoundScaper, the experimental sound mini lab for iPad.
SoundScaper is an experimental sound mini lab for creating unusual soundscapes, atmospheric textures, drones, glitches and noises based on circuit bending ideas. With this application you can easily experiment with creating new and unusual sounds from ordinary samples.

For sound designers and those interested in creating ambient or experimental electronic music, with filtering and mixing of up to three oscillators, you can create excellent soundscapes, textures and drones for your music or for movie soundtrack or entertainment apps and games. With complete MIDI control this application is very comfortable to use for real-time sound creation and at live performance.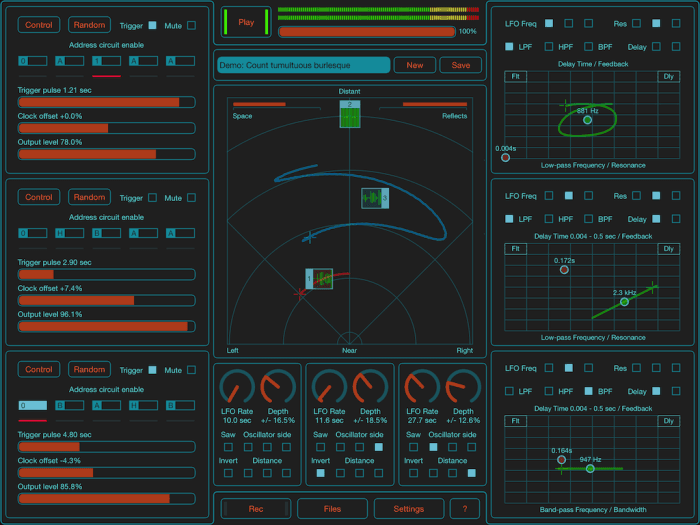 Changes in SoundScaper v1.2
Complete MIDI control for all faders, knobs and other modes.
Possibility to create MIDI control maps for different controllers.
Two different MIDI devices can be used to control.
Quick MIDI learn mode for each fader in advanced control panel.
Change type of faders on the oscillator main panels.
Copy and Paste operations for oscillator parameters through text clipboard.
Copy and Paste operations for scenes through text clipboard.
Possibility to send scene parameters through Email.
New features for automation in advanced control panels.
Additional samples in built-in samples library.
Built-in description updated.
Minor bug fixes.
The app is available for purchase for $7.99 USD from the App Store.
More information: SoundScaper