Incognet Samples has announced the launch of a Christmas Sale, offering discounts of up to 75% off on sample packs for a limited time.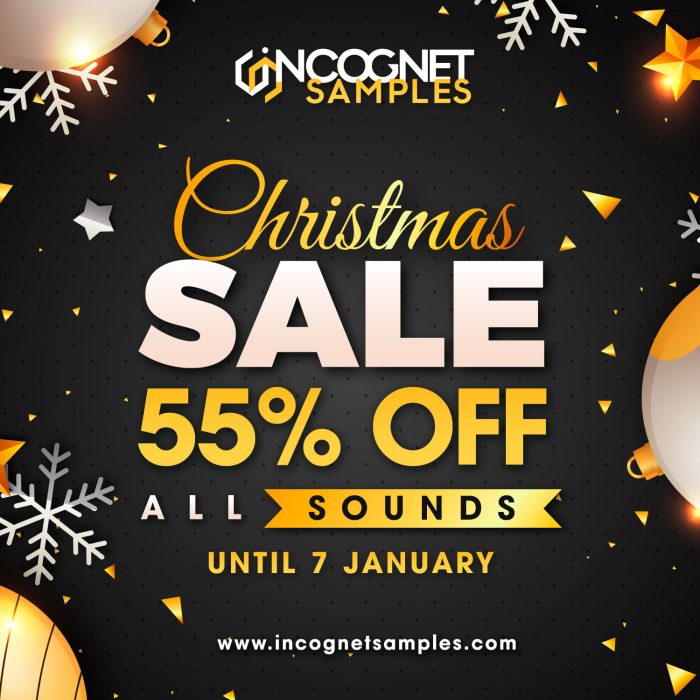 Merry Christmas to everyone from Incognet!!

We would like to thank YOU for supporting us!! And Our CHRISTMAS SALE Starts Now!!!

From 55% to 75% Sale OFF on All Sounds!!!
More information: Incognet Samples