Industrial Strength Samples has released the Raw Serum sound pack, a collection of custom made presets to twist into your next session or remix.
Raw Serum is loaded up with all the goodies you need to spice up your production. We included Screeches, Squeals, Synth Leads, Effects and more. Just check out the demo track everything is included. All the patches have been converted to Audio. Yes even the kick drums.

Our latest Raw pack is 100% License Free and ready for you to put your magic touch to it. This pack works well with all our other hard edge collections. Head over to home page and check those out while you're at it.

You can combine these sounds with your own to layer up or just use the patches as they are. You decide. This pack comes correct with 57 Presets and 57 Audio conversions.
The soundset costs £14.95 GBP.
Also released is Crush, a heavy duty sound fx collection from the creator of Impact.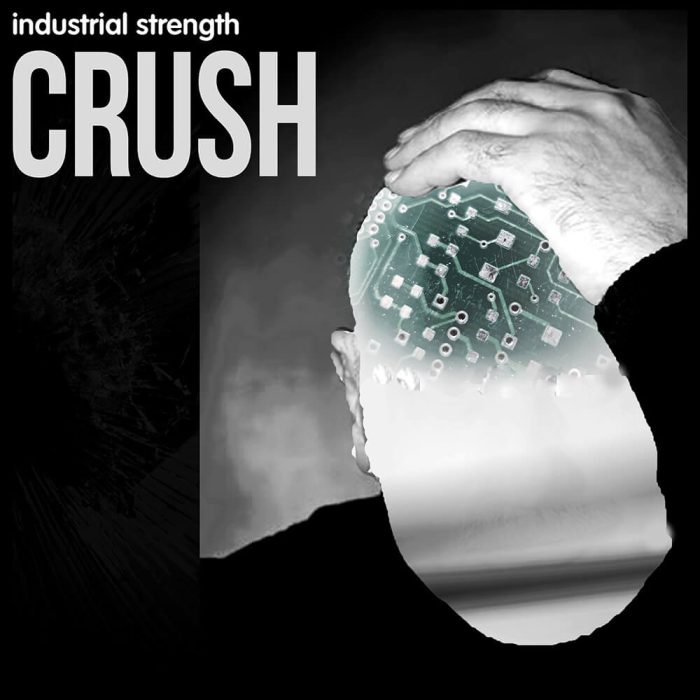 Crush has loads of 24 Bit Audio files to use and abuse. This cinematic Fx pack has loads of bite and edge. The sounds are great for Industrial Music, Indie films, Video Clips, Sound Design, Drum -n- Bass, Ambient, Hard Techno and more. Like all our packs Crush is 100% License Free and will work in any Daw.

Crush will fortify you with Impacts, Soundscapes, Mallets, Industrial Percussion, Drone Impacts, Sfx and more. Everything you hear in our demo is included in this pack. Crush is another hard hitting pack with great Audio tools to Crush into your next production. You can Distort them, Load up some Verbs, add a Sub filter. Try a simple Waves Doubler on a send and you're off. Crush away.
The pack includes:
10 Downlifter.
15 Drone Impacts.
15 Drone.
15 Drops.
15 Explosions.
15 Fx Shot.
15 Glitch Sounds.
25 Impacts.
20 Industrial Percussion.
20 Kick Bomb.
15 Mallet.
15 Noise.
10 Noise Soundscape.
15 Rev Cymbal.
20 Sfx.
10 Uplifter.
Crush costs £15.95 GBP.
With the Busted Techno collection, Industrial Strength shakes things up with some fresh Broken Beat Techno Kits.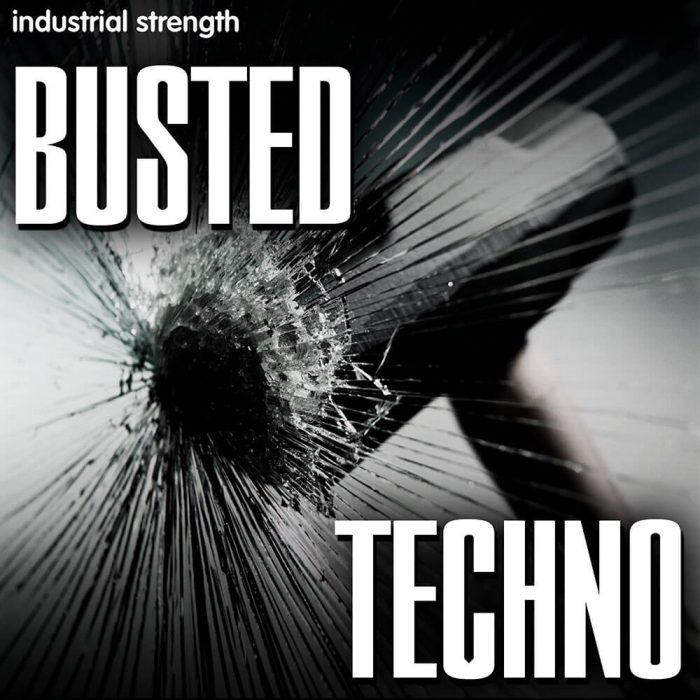 The latest creation is set for busting up ear drums. This collection slams into EBM, TBM, IBM, Broken Techno, Hard Techno Industrial and experimental electronic music. Never mind that this pack could bust your speakers thru your neighbors wall.

This latest Industrial Strength release gives you a big bang for the buck. This amazing collection is £16.95. You get over 480MB of content. Busted Techno has a super charged collection of loops one shots, Fx Elements and noise stuff to mash it your way.
The pack is available at Loopmasters for £16.95 GBP.
More information: Industrial Strength Samples