Intellijel has introduced the Multi-FX 1U, a new Eurorack module that lets you spice up any patch with some synced delay, lush chorus or cavernous reverb.

Multi-FX 1U provides three carefully crafted and highly musical sounding delay based FX in a compact 1U package.

Powerful on its own but even more fun as part of a bigger fx chain that could include the Digiverb 1U, Pedal I/O 1U and other 3U FX modules like the Rainmaker and Springray for some dub craziness.
Multi-FX 1U features
Three FX modes:

DELAY – tap/clock syncable, controls for rate/division, tone (feedback low pass filtering), and feedback amount.
CHORUS – controls for modulation rate, tone (brightness) and modulation depth.
PLATE REVERB – controls for pre-delay, tone (brightness), and decay time.

Stereo Wet/Dry balance for all three FX mode.
The module costs $129 USD.
Also available is the Stereo Line In 1U, a module that provides stereo/dual mono balanced line level inputs.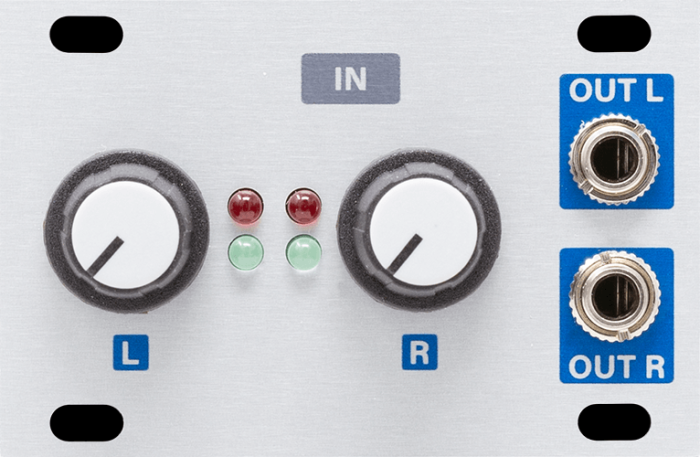 Use the Stereo Line In 1U system to bring external audio into your modular system for processing. The system works with balanced +4 dBu professional audio products and with -10dbV unbalanced gear.
The Stereo Line In 1U system comprises:
The Stereo Line In 1U module.
Either a Stereo In Jacks 1U module, or a case with built-in ¼" audio jacks, such as Intellijel's Palette or 7U Performance Cases (with a 2nd generation Audio Jacks board).
The Stereo Line In 1U costs $69 USD.
More information: Intellijel