MIDI HACK is a 24h hackathon sponsored by Ableton, Native Instruments & Spotify celebrating the protocols (such as MIDI, OSC & CV) and technologies that are the backbone of analog and digital music creation.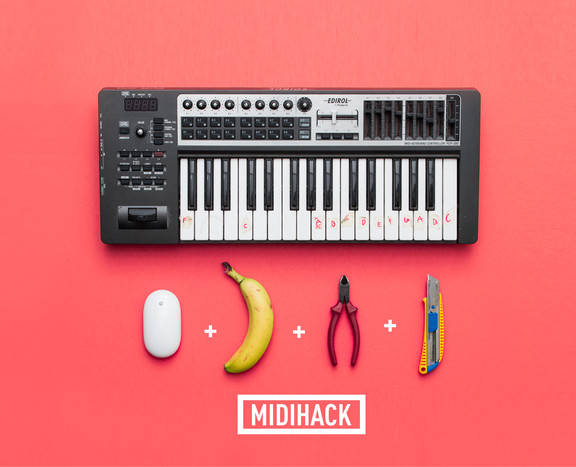 The goal of MIDI HACK is to bring together industry leaders, interesting start-ups, software developers, hardware fanatics and musicians who push the envelope of music creation, and to spawn great and creative ideas for the future. Ever wanted to rip apart MIDI controllers to create a new one? Maybe write a new VST or AU? Or how about finding new ways to perform? Then this is the hack for you.

The name MIDI HACK derives from the midi protocol that has defined music creation for more than 30 years. Together with OSC (Open Sound Control – an open source version of the same idea) and CV (Control Voltage – used to control analogue synthesizers) they are the three pillars of music creation today whenever there's a synthesizer or computer involved.

A hack is a abbreviation of hackathon, a defined space that during a limited tine engages people in overcome a defined target or investigate a certain subject. Midi hack is aimed for the people who love music creation and sees a potential for involvement within the area.
MIDI HACK will take place May 17th-18th, 2014, at Spotify HQ, Stockholm – Sweden. The application form opens Tuesday March 18th, and closes March 30th, 2014.
More information: MIDI HACK