iZotope has launched the limited time Music Maker's Bundle, offering a collection of 8 creative and innovative plugins at 96% off the regular price.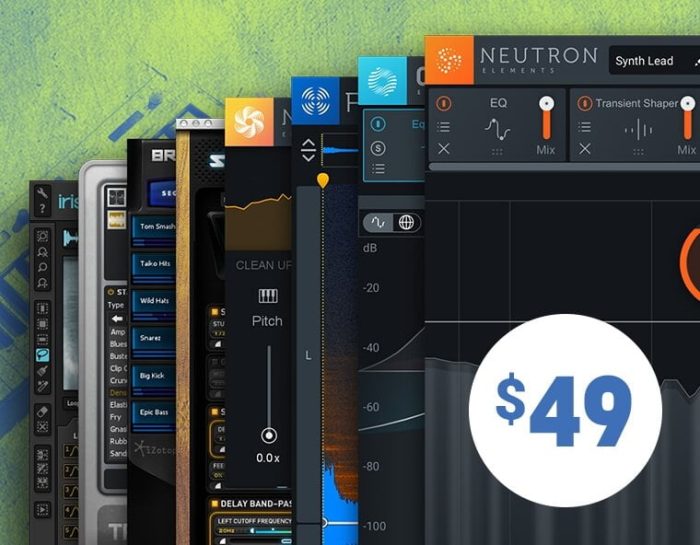 The Music Maker's Bundle contains every iZotope Elements product for music as well as a huge selection of their most creative and innovative plugins. Kick start your creative toolbox and get what you need to start and complete any audio project.

iZotope's mission is to enable creativity for all through intelligent, compelling audio technology—and what better way to do that than to offer a vast selection of their products at a fraction of their collective value?
On sale for only $49 USD, the bundle includes:
Ozone Elements.
Neutron Elements.
RX Elements.
Nectar Elements.
Stutter Edit.
BreakTweaker Expanded.
Trash 2 + Expansions.
Iris 2.
Plugin Boutique is also having a sale on the exclusive iZotope Music Maker's+ Bundle. Priced $149 USD, this bundle includes all the above plugins and adds VocalSynth 2 and Exponential Audio's Nimbus reverb.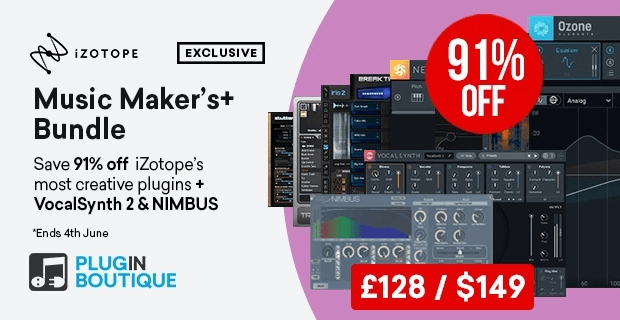 Upgrades and crossgrades to iZotope's plugins and bundles are discounted at up to 75% off, including Neutron 3, Ozone 9, Nectar 3, RX 7, Music Production Suite 3, and the Tonal Balance Bundle.
The offer expires June 4th, 2020.
More information: iZotope