iZotope has announced the release of Ozone Image 2, an update to the free audio imaging effect plugin.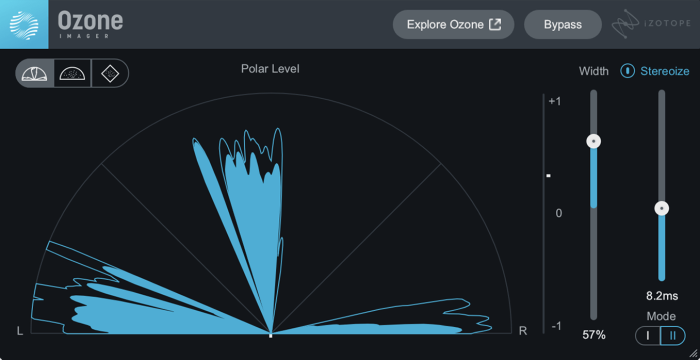 Version 2 comes with immersive, fluid visuals, full resizability, and a smooth new Stereoize mode.
Control the width of any track, perfect for making super-wide sounds or creating narrow, mono-like sources. Make your pianos, synths, and cymbals fill up your stereo image, or tighten up your low end by narrowing bass and kick drums!
Ozone Imager 2 features
Control the width: Easily widen or narrow your sounds to fit them in any mix. It's the easiest way to spread out a narrow-sounding synth or nestle your bass guitar in the center.
two interlocking rings.
Stereoize it: Stereoize can turn mono into stereo, with no need for reverb or doubling. Use the new Stereoize II mode for subtle enhancement, or Stereoize I for a colorful phasing effect.
Visualize your sides: Three different vectorscope meters help check your stereo width and see if your left and right channels are lining up properly. Resize your plug-in window to get an even better view of the action.
Ozone Imager is available as a free download in VST/VST3, AU and AAX plugin formats.
More information: iZotope