J1000 has announced that it has updated all its free effect plug-ins for Windows, and a new DQ65 dynamic equalizer plug-in has been announced.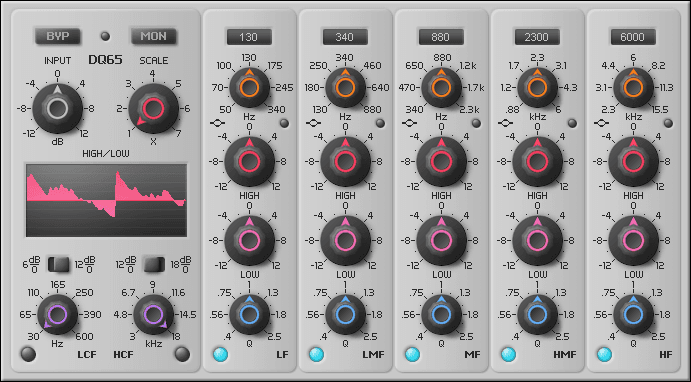 All plugins have been updated. Main change is bigger GUI font for better readability and other minor graphic tweaks.
Other than that, MQ57 now has dual input gain knob, for independent Mid and Side control, effectively being stereo width control. Also, it has new small peak and correlation meters. SX36 now has true peak meter instead of led indicator.

DQ65 – dynamic equalizer, newest addition to J1000 plugin lineup, will be released in September. It is in final stage of development and it will be free. It allows two gain values per parametric peak filter – one for high input signals (loud), other for low (quiet). Designed for mixing instruments and vocals with wide dynamic range, being able to act as a compressor and expander of different frequency ranges.
All plugins are available as freeware for Windows (VST).
More information: J1000